Louisiana Attorney General Says Officers Who Brutally Murdered Alton Sterling Won't Face Charges
His family members were furious upon hearing the decision.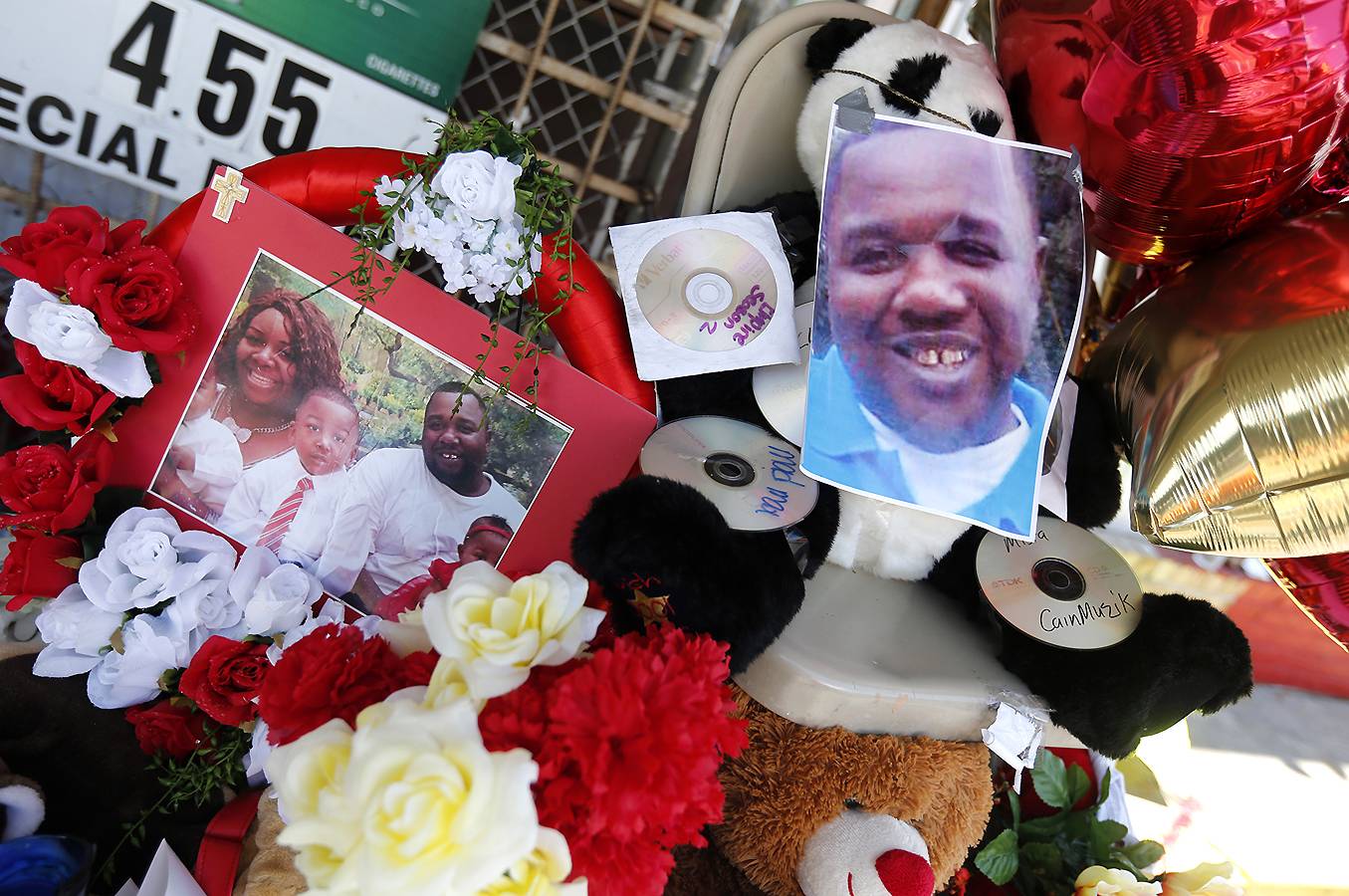 On Tuesday morning, the Louisiana Attorney General Jeff Landry's office decided the two Baton Rouge police officers responsible for the fatal shooting of Alton Sterling will not face state criminal charges, according to NOLA.com.
Landry's office made the public announcement after breaking the news with Sterling's relatives, who were understandably angered.
The decision comes almost two years after Officer Blane Salamoni shot Sterling during a struggle outside a convenience store on July 5, 2016. Officer Howie Lake II forced Sterling to the ground but didn't fire his weapon.
Cell phone videos of the shooting on social media sparked days of protests that led to nearly 200 arrests in Baton Rouge. Videos recorded by nearby surveillance cameras and by car dashboards and police body cameras have not been released.
When it comes to the shooting and death of Baton Rouge resident Alton Sterling, the U.S. Department of Justice will not press charges against the officers responsible. The decision was first reported by the Washington Post before Sterling's family was notified by the DOJ. The DOJ is expected to meet with Sterling's family and make a formal announcement on Wednesday. 
"It hurt, it hurt, it hurts so bad," Sterling's aunt Sandra Sterling told ABC News. "I was trying to prepare myself for this, but I'm telling you, it's a horrible pain. It's like going back to the first day. It's like going back to the first day all over again."
As of Tuesday, when the decision was first leaked, the family's attorney had not received official confirmation from the Justice Department. 
Louisiana Gov. John Bel Edwards and East Baton Rouge Mayor-President Sharon Weston Broome will hold a press conference after the announcement. 
In July of 2016, Alton Sterling stood outside Triple S Food Mart. Baton Rouge officers Blane Salamoni and Howie Lake II were called to the scene to investigate a report of a man threatening people with a gun. 
The officers approached Sterling and wrestled him the ground. While Sterling was pinned to the ground, the officers screamed, "He's got a gun!" 
Sterling was then shot in the chest and back several times. Sterling's death was recorded by witnesses outside the mart. Police alleged Sterling was reaching for a gun. 
News of the refusal to prosecute Sterling's killers did not surprise many who believe the US justice system is broken

Many feel this lack of accountability is to be expected from Attorney General Jeff Sessions, whose racist remarks of the past often came up during his confirmation hearing

Additionally, Sessions's decision to prosecute a woman for laughing during his confirmation hearing has people questioning his priorities

The U.S. Department of Justice is prosecuting Code Pink activist Desiree Fairooz for laughing at Attorney General Jeff Sessions during his Senate confirmation hearing according to HuffPost. Fairooz was first arrested at the hearing when she laughed at Sen. Richard Shelby's (R-AL) claim that Sessions's history of "treating all Americans equally under the law is clear and well-documented."