Celebrating The Legacy Of Stephen 'Twitch' Boss
Today would have been his 41st birthday.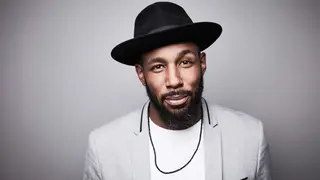 On what would have been his 41st birthday, we are celebrating the artistry of the incomparable Stephen "Twitch" Boss. Born on September 29, 1983, Twitch's journey through the world of dance was nothing short of spectacular, leaving a mark on the hearts of dance enthusiasts and fans around the globe.
While Twitch passed away on December 13, 2022, his spirit and talent continue to resonate through the rhythms and movements that he brought to life on stage. Today, we pay homage to this remarkable dancer and choreographer by revisiting five of his most awe-inspiring dance numbers. These performances encapsulate his boundless creativity, technical prowess, and the emotions he poured into every step.
Audition For 'So You Think You Can Dance'

'Magic Mike XXL'

Dancing With His Son Maddox For Father's Day

'Single Ladies' Dance With Kalen Allen

Dancing With His Wife Allison