Latto To Haters Of New Female Anthem 'P*ssy,' 'My Ovaries Ain't For You To Bully!"
Latto is the energy we didn't know we needed.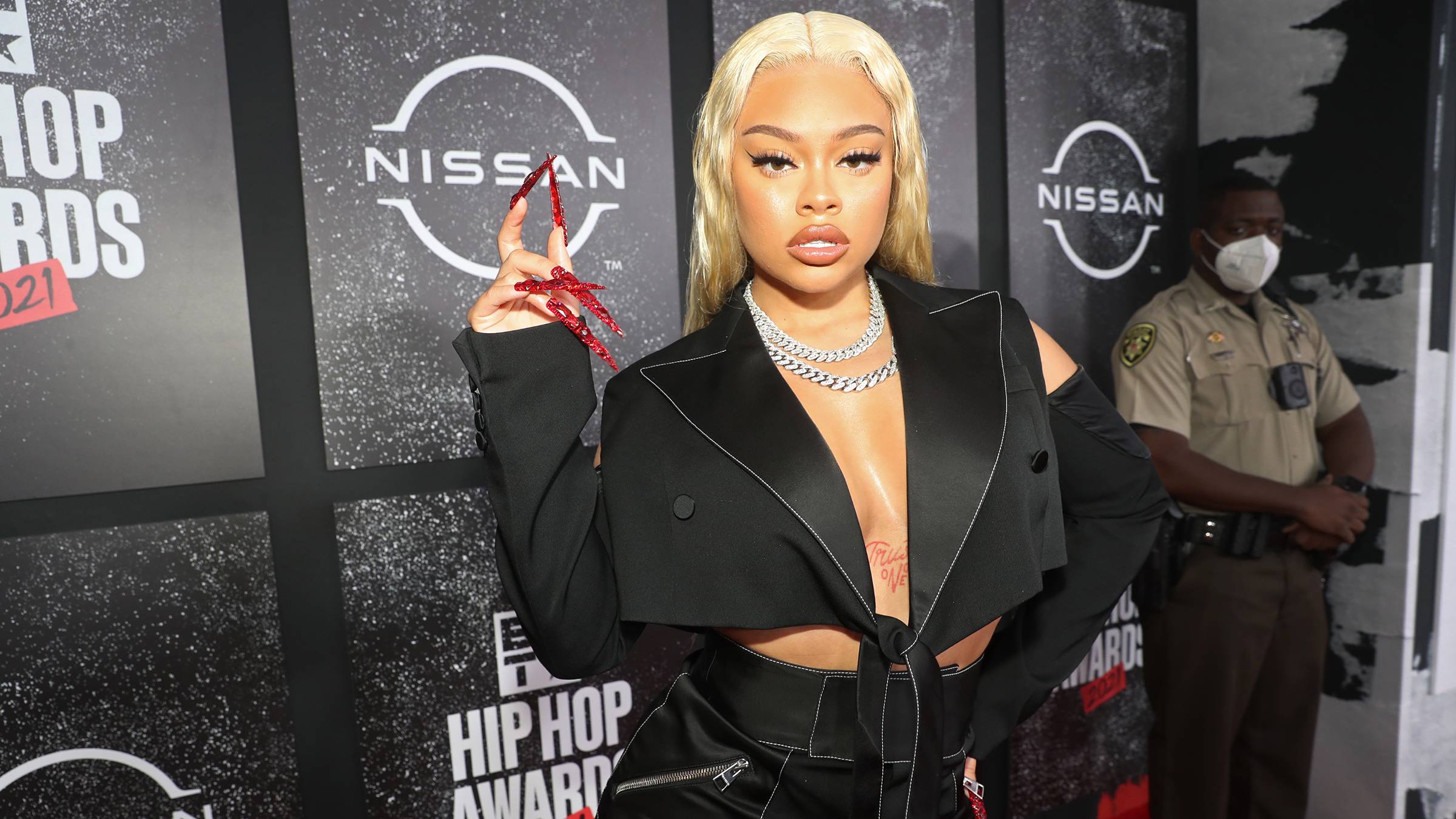 Rapper Latto didn't hold back when it came to criticism over her new single "P*ssy," and fans had her back.
The 23-year-old Columbus, Ohio-born emcee was buck enough to knuck at haters who lambasted the female-empowering anthem.  On Thursday (July 14), Latto took to  Twitter to announce the upcoming release of "P*ssy."
The rapper defended the single after being accused of "capitalizing" on the hot-button issue of Roe vs. Wade being overturned, writing,  "Y'all complain about female rap lacking substance but then say I'm "capitalizing" when I speak on shit  help me understand???"
When further harassed about the single, she clapped back on one person as she dropped a "P*ssy" teaser.
"My ovaries ain't for you to bully!!!!"
Another misguided Twitter user fired off that she was using a "serious" issue for self-promotion, "Using serious issues to promote your song is wild."
"Orrrr, I took my frustrations to the booth like a RAPPER & using my platform to spread awareness," Latto clapped back.
Not to be doubted any further, she also revealed that she was putting her money where her mouth was.
"I actually am donating proceeds. Yall be the same ones saying "why u gotta post everything" if I do & assume I'm not doing it if I don't post it. lol However, I AM using my power (platform) to make a change regardless shut yo fake woke ass up what are YOU doing???"
Fans also backed her up on the social media platform and were impressed by her lyrical prowess and candor