'The Game' Wendy Raquel Robinson, Hosea Chanchez Want The Obamas And Oprah To Guest Star In Next Season
The co-stars also reflect on the topics of Black mental and physical health highlighted in Season 2, which is currently streaming on Paramount+.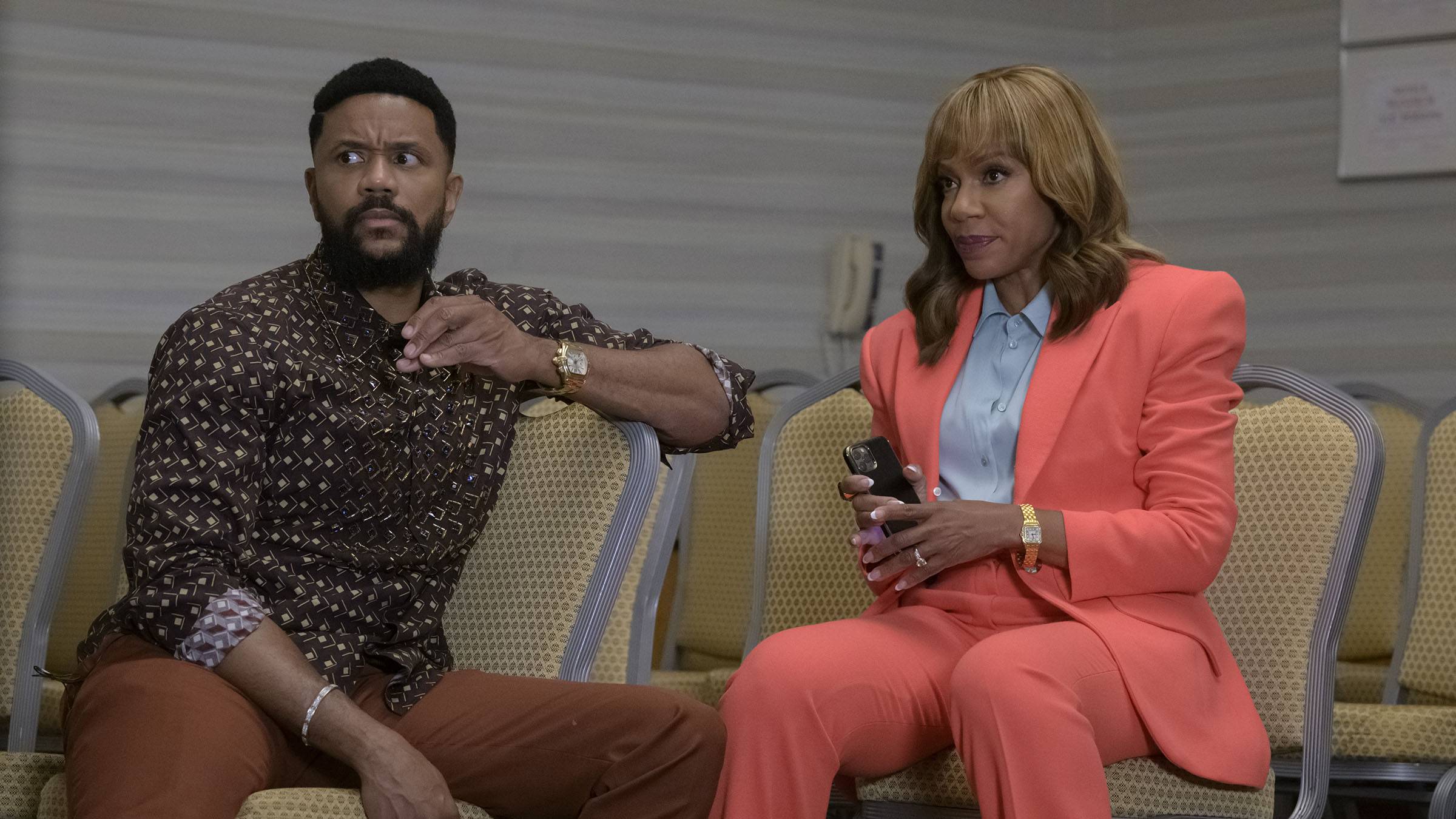 The Game revival on Paramount+ is well into season two and with just a few episodes, longtime cast members of the show Wendy Raquel Robinson and Hosea Chanchez are already listing potential guest stars they would like to join upcoming seasons.
"I would love Michelle and Barack Obama. Let's bring that into existence," said Robinson, who plays Tasha Mack in the series, in an interview with BET.com. "And Oprah, especially Oprah because Tasha has a fascination and fixation with Oprah Winfrey."
"If Barack and Michelle are unavailable, we would love to take Sasha and Malia," Chanchez, who plays Malik Wright in the show, adds.
Season three of The Game has not yet been confirmed. 
But for now, as season two is still airing, major topics that often come up within the Black community have been discussed in ways that have been emotional and relatable for Robinson and Chanchez.
From dispelling the taboo of Black mental health as well as highlighting what it is like to experience fibroids as a Black woman, The Game has gotten real.
"The biggest thing I was not prepared for was to dive into a challenging storyline about mental health," Chanchez said. "I was one of these young men with my head in the clouds and coming from the south and the Bible Belt, I always thought I just needed to pray about everything."
Adding, "I didn't really understand all the elements of mental health and how they were synonymous with my character Malik and myself. It allowed me to deep dive into my self-discovery and realize that I share, like most people, some mental health challenges."
For Robinson's character Tasha Mack, dealing with uterine fibroids is at the forefront when it comes to her physical health. According to the National Library of Medicine, fibroids are the most common benign pelvic tumors in women and are more common and more severe among African American women.
"When your body says something, do something," the actress said, fighting back tears. "Don't just sit back with your superwoman cape and think you can go out and just tackle it because sometimes it's bigger than you."
Robinson explained that she had once been diagnosed with fibroids and when she was at the height of her diagnosis she felt alone but it was her community that kept her strong.
"I felt like I was an anomaly like I was on this island," she said. "Once I opened up about it, it was like 'oh my goodness!' I want to say one in three people in my sister circles were going through it too."
You can tune into Robinson's Tasha Mack's fibroid episode "Here Comes The Sun" currently streaming on Paramount+ before the next episode of The Game premieres on Thursday (Jan. 26).