Making Moves Outside the Game
Laila Ali and Lisa Leslie talk the game outside of the game.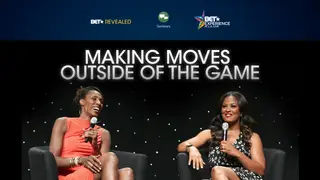 How does an athlete become an entrepreneur? Last year, Laila Ali and Lisa Leslie took a moment to answer this question at a wildly successful panel on what athletes do after their professional sports careers end. Sign up again to learn more about FREE educational panels such as this one that are happening at this year's BET Experience.