7 Songs To Perform At Trap Karaoke
Have a hip-hop-themed "Lip Sync Battle" of your own and get things lit at your next karaoke night with these seven songs.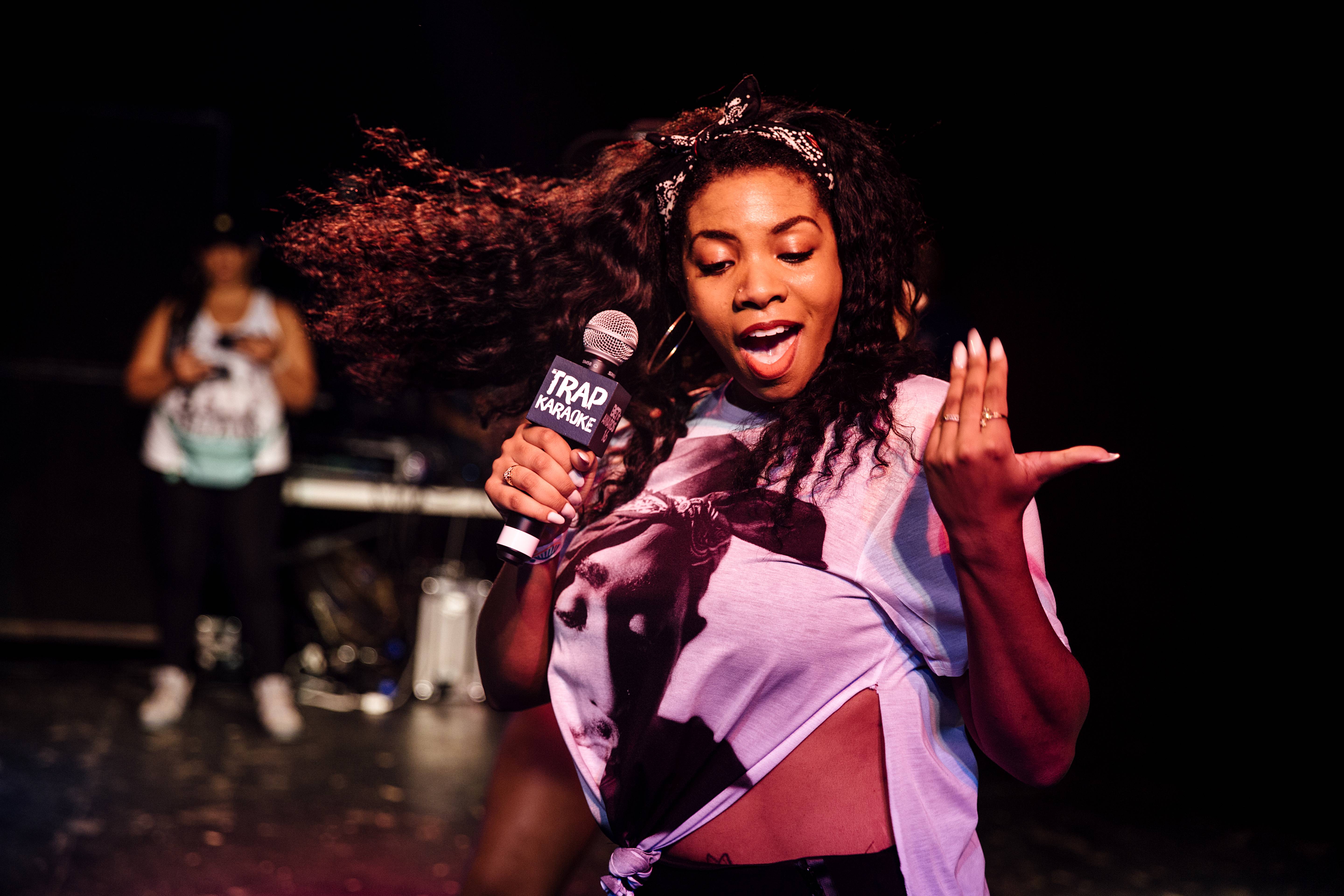 In the wake of the BET Hip-Hop Awards, the competitors on Lip Sync Battle raised the bar for anybody who would dare step on stage and cover a hip-hop classic. Remy Ma did her thing as Busta Rhymes, T-Pain got the crowd on their feet as Ludacris, Anika Noni Rose blew the crowd away as Anderson .Paak and Jay Pharaoh shut it down as Kanye.
If you wanna do your thing the way our competitors did, it all comes down to song choice. Here, the squad talks about why they performed the songs they did and below is a list of the songs that are guaranteed to get the crowd hype.
'Rake It Up' – Yo Gotti Featuring Nicki Minaj

You could even just cut to Nicki's verse since it's the catchiest part: "just to *race* with Chyna."

'Hot N***a' – Bobby Shmurda

Half the crowd will be Shmoney dancing. The other half will be chanting the lyrics. "'BOUT A WEEK AGO!"

'Juicy' – The Notorious B.I.G.

It's likely that the crowd will know every lyric, so feel free to rely on them if you miss a beat.

'Mask Off' – Future

One of Future's most recent and iconic anthems. Things will definitely get hype.

'Dreams And Nightmares' – Meek Mill

Another one where everyone will know the lyrics. The collective adrenaline in the room will be on 100 by the time they "thought you were finished."

'Bad and Boujee' – Migos Featuring Lil Uzi Vert

In case you haven't seen what happens when there's a lit performance of "Bad And Boujee" underway:

'Bodak Yellow' – Cardi B

Because this is Cardi's time and you're guaranteed to get a response from the crowd. For pointers, see Cardi's Hip Hop Awards performance here.