T.I. And Charlamagne Tha God Have A Huge Problem With This Radio Station's Post About Beyoncé
Um, isn't there something missing here?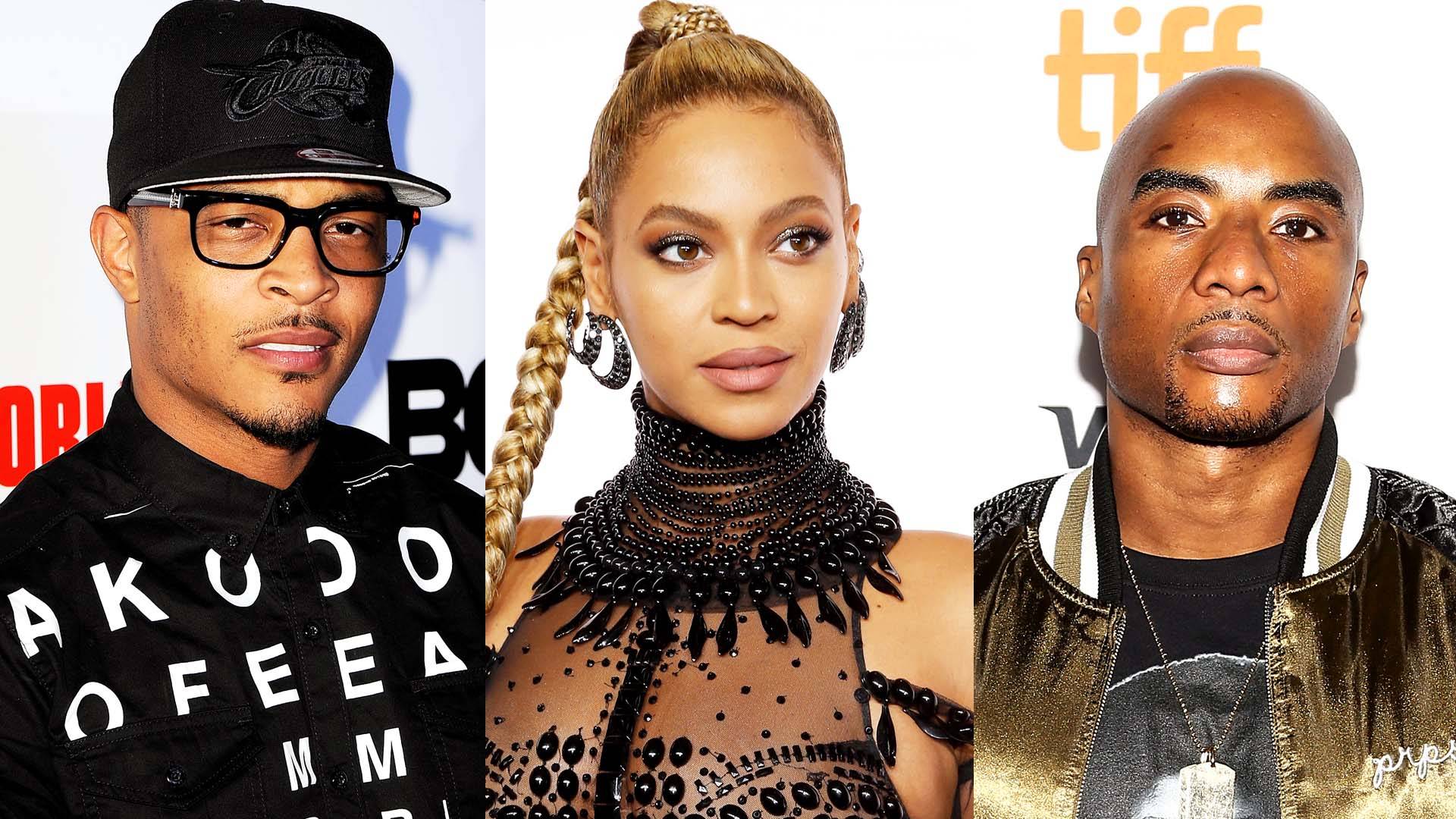 Fellow Houstonians, local media outlets and major publications alike sang praise to Queen Bey for her altruism and hands-on approach to the relief efforts. But it seems that other Houston-natives making major relief impact went overlooked by one radio station, much to Atlanta rap VIP T.I. and The Breakfast Club's Charlamagne Tha God's public dismay.
In an Instagram post from local Houston station 97.9 The Box, a philanthropic Bey is pictured as she slides plastic gloves on to help serve food and exchanges a smile with a Houston citizen. The flick was reposted from a fan account titled @beyonceaccess, according to the caption. When it popped up on Tip's timeline, however, he voiced opposition to the station's negligence toward another H-Town star who had been on the scene to help Hurricane Harvey victims from day one: Trae Tha Truth.
"AND [Trae Tha Truth] WAS THERE TOO!!," Tip promptly reminded in his caption beneath the post. "JUST LIKE HE BEEN THERE SINCE DAY 1 DOIN WHATEVER HE CAN FOR THOSE IN NEED!! It ain't cool how y'all trying to just overlook his week & a ½ worth of efforts and shine the light on someone else's."
 It didn't take long before Charlamagne seconded Tip's sentiments. As a seasoned radio personality himself, he condemned 97.9 The Box for its petty behavior that essentially dismissed the more important cause at hand: the culture.
"Petty as f**k to not include [Trae Tha Truth] in this post," he started in his comment. "He's the first person I reached out to when it came to donating money or resources simply because I know he cares about the community of Houston and would get the money directly to the people. What's going on in Houston is bigger than any radio ban and to post this and not acknowledge the contributions from Trae shows that you aren't even posting this for the right reason."
The comments on the post have since been disabled by the station's account holders. But Tip and Charlamagne's messages were no shade toward Bey, as they were adamant in handing everyone their just due for their efforts — no matter the celebrity star quality. And leave it to Queen Bey to make sure of it as well. Shouting out Trae, donators to her own BeyGood foundation and other helping hands for Hurricane Harvey relief via Instagram, she encouraged everyone to keep the recovery efforts going.
"Thanks to everyone who donated to BeyGOOD and contributed to helping so many families in Houston," she wrote in the caption. "Thank you Pastor Rudy, Michelle, Ingrid and all at St. John's Church. Thank you to Trae Tha Truth and your crew. Y'all are so consistently dedicated to our community. Thank you!! There is still work to do so please continue to donate and do all you can to restore our city."
See the post in question, T.I. and Charlamagne's correction for the radio station and Beyoncé's H-Town shout-out below.