Leslie Jones Says Chris Rock Sought Counseling Following Oscars Slap
"That s—t was humiliating," the "SNL" alum explained.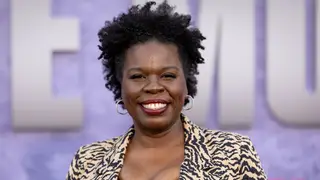 Comedian and close friend Leslie Jones says Chris Rock sought counseling after being struck by Will Smith during the 2022 Academy Awards ceremony.
During a recent interview with People, Jones reflected on the incident, emphasizing its impact on Rock and his family, telling the outlet, "That s—t was humiliating." Jones explained that "It really affected him" and that "People need to understand his daughters, his parents saw that. He had to go to counseling with his daughters."
After recalling her initial reaction to the incident, Jones admitted, "For a long time, I was just mad. Chris Rock did a f—king joke. I know Will, too… I was like, you couldn't handle that s— afterward. This is the Oscars. The whole world is watching."
She later asked her pal, "When he got up, why didn't you run?' I would've been running around that stage like, 'Will, calm down. Jada, call your man!'"
Despite the incident, the  "Saturday Night Live" alum commended her friend for how he handled the situation in the aftermath. While Rock hasn't addressed the incident in sit-down interviews, he did discuss it in his Netflix comedy special, "Selective Outrage."
Jones told the publication, "Everybody got pissed off about him doing a special but argued that "That's what comedians do." The longtime comedian added, "Instead of us going crazy we f—king go talk about it on the f—king stage. Thank God we've got the stage."