Will Smith Chats About Marriage with Jada Pinkett-Smith
The actor credits his wife for pushing him to be a better person.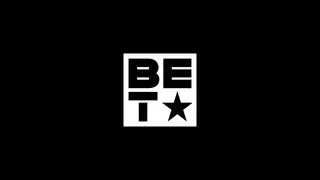 If there were ever rumors that Will Smith and Jada Pinkett-Smith were on the path to divorce, the actor is squashing them in his latest interview with Necole Bitchie. Smith talked about his marriage with the actress and why a relationship isn't automatically easier when you earn more money.
"I think a lot of people think that when you have money, that everything gets really easy. Hell Naw!" Smith said. "Jada and I have been together for 17 years. If you look at it like a sports record, we are probably like 15 and 2. When we got started, we both truly connected on wanting to be better. That's where it all started. There were other people that we were dating and other people that we were attracted to, but there was a commitment to constantly be better that was what we connected on. Our whole world and relationship was that, 'Hey, I know that I may not be all of that today but what I'm not going to do is lay around and not keep working to be better to deserve you."
It's been two years since the Smiths started facing allegations of separation, but the two are still going strong and Smith adds that Jada's own drive and passion has pushed him to be a better person.
"There is nobody on Earth at this point that in my life and in my career with the successes and the things that I've done, there is nobody on Earth that I would still try to be better for. [...] Jada is a beast. Just her passion, power, and relentless unwillingness to let me lay down at night when I've only done 92 percent of what I was supposed to do that day, holds me to a higher standard."
Get ready for the BET Experience, featuring Beyoncé, Snoop Lion, Erykah Badu, Kendrick Lamar and many more. Go here for more details and info on how to buy tickets.
BET.com always gives you the latest fashion and beauty trends, tips and news. We are committed to bringing you the best of Black lifestyle and celebrity culture.
Click here to subscribe to our newsletter.
(Photo: Frank Micelotta/PictureGroup)