Author Tembe Denton-Hurst Dismantles the Myth of the Dream Job With Debut Novel
The novel is captivating critics with its stark look at how Black women in corporate America often go from 'office pet to office threat.'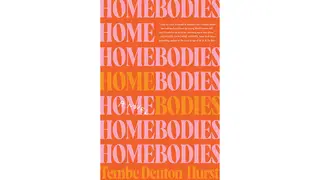 It's a common question, "What's your dream job?" And, there are as many answers as there are options. For author Tembe Denton-Hurst, it was always telling stories. She landed a gig at New York Magazine, but journalism was only one medium for her to bring forth the stories that persisted in her imagination.
Hence, her debut novel, Homebodies. 
While in a writing class with author Nicole Dennis-Benn, Denton-Hurst workshopped her character, Mickey, an openly-gay Black woman working in the fast-paced world of the media industry. In, what was then a short story, Mickey loses her "dream job" and has to rediscover who she really is at her core.
In speaking with Vogue about how she researched the book, Denton-Hurst told Vogue, "I think it was important to show what happens behind the scenes, and how Black women in this industry who don't fit the white, straight, thin ideal are being treated. I think people just see it as this very glamorous job, and in some ways it is, but in more ways I think it actually forces you to kind of contend with your own identity."
She added, "Do I really want to try to climb the ranks and rise through to this executive-editor level, or whatever it is? It's not going to happen for everyone, right? And if it's not going to happen for you, you have to decide: what are you willing to live with?
Working at New York Magazine's The Strategist where she covers beauty, lifestyle, and books, Denton-Hurst says that she worked on the novel during the COVID pandemic.
"I always knew that I wanted to write fiction, and while I love the path that my career has taken, and I've loved being in journalism and doing beauty journalism, I realized I needed something for myself. At some point you reach that thing of: What is my career going to look like in the next five years? Like, am I still going to be doing this exact same thing? Am I gonna be okay with that? And if not, how do I need to maneuver to get to where I want to be?"
The New York Times Book Review called Homebodies "[A] sharp, charming and passionate debut." It was ranked A Most Anticipated Book of 2023 by Elle. But, as for Denton-Hurst, she has hopes for Mickey--the main character and for readers who resonate with her.
"I hope that she can finally accept herself for all the parts that she is and understand that there's nothing wrong with her," tha author says, "I think that for people who really identify with Mickey or read her story and see themselves in her, including me, there's a level of telling ourselves that we aren't enough or that if we were to just adjust ourselves in one way or another, we would achieve more or we would be better or we would do better."