Breaking: New Details on the Tragic Murders of Toya Wright's Brothers
Rudy and Josh Johnson were killed in New Orleans on Sunday.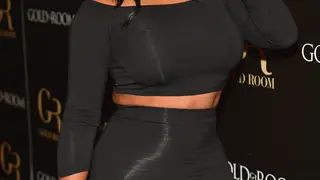 Reality star Toya Wright and her family faced unspeakable tragedy on Sunday when her two brothers were killed as a result of gun violence in New Orleans. 
Now, new details have emerged as to what exactly went down in the wee hours when Rudy and Josh Johnson both lost their lives. According to The Advocate, the shooting was preceded by a heated argument outside of an apartment building that got so loud, it had neighbors peeking out of their windows.
John Kemper, 55, said he heard voices across the street from his residence just after midnight Sunday. He saw several residents of a group of brick apartment buildings yelling at the occupants of a black SUV. "They were yelling down, looking at the car," Kemper said. "There was a commotion going on."
Acknowledging that such ruckus is commonplace on his block, he went back inside, but then heard nine shots ring out. "When I looked back out, everybody was gone," Kemper said.
Soon after, cops arrived to find the Johnson brothers dead inside the SUV, with the engine still running. Toya, the ex-wife of Lil Wayne, took to Instagram hours later to confirm that the victims were her brothers, and shared her grief:
Police have not released any information about a motive or possible suspects. We can't imagine what Toya and her family must be going through, but here's hoping she at least sees justice for her brothers soon.
Catch up on the tragedy with BET Breaks, above.