Shola Lynch: "I'm Tired of Hearing Nobody Wants to See Stories About Black Women"
The director of Free Angela and All Political Prisoners talks her doc on the civil rights icon.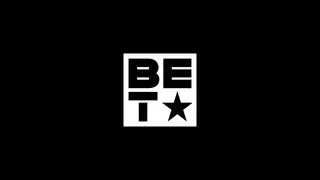 Free Angela and All Political Prisoners, presented by BET Networks, is in theaters this Friday. Directed by the visionary Shola Lynch, the documentary tells the story of Angela Davis, who was a 26-year-old California college professor that would become a political prisoner and a civil rights icon. Eight years in the making, this is no average documentary — it's a political crime drama meets love story with the backdrop of 1970s America.
BET.com chatted with Shola Lynch about her critically acclaimed film, Jada Pinkett Smith's unexpected support and the power in telling a Black woman's story.   
Tell us about the first time you heard of Angela Davis. 
In high school I had a vague sense of her, but I didn't read her book until college. I didn't have a consciousness around Black studies, around feminist studies — around any of that until college. And it's kind of too late then! [Laughs] You should have a sense of who you are and how you fit it into American history well before that. We should know these stories. 
Do you feel like history has forgotten Angela Davis?
I feel like that's what history does. The bones get buried and it's up to us, the archeologists, to resurrect the bones and put them together. I love the investigation to find out what the story is. 
It took you eight years to make Free Angela and All Political Prisoners. Did you ever consider quitting?
[Laughs] Yes, to be honest, I've had more than one rant in my living room. It's actually one of the things that Angela says about her political activism, "It's the way that we lived our life." Eight years is a long time and I had moments of extreme frustration, but I was also including the work in my life. I didn't stop my life for the work. You can't hold your breath. You can't control everything. There was so much push-back about a story about a woman, a Black woman, a former Communist, a Black radical woman — "Who is the audience for that?" It was the question I kept being asked. I would say, "There is an audience! She speaks, she tours — there are people and they will be Black, whiter, older and younger."  
Tell us about the involvement of Jada Pinkett Smith.
She's been such a stand-up lady. We raised the production budget money — partially grants, partially from France, partially BET funding. We thought we had enough to finish the film. But the cost of licensing footage — frankly, our history is being held hostage — is so enormous. It was three times what we had budgeted. Some of our partners stepped up, but we still needed more. I started sending emails to friends who are in the mix and one of them was Sidria Smith, who is named a producer on this project. She said, "Girl, I think I can help you raise the money!" She named a couple of celebrities she would send it to, including Jada. I was like, "Celebrities? They never stand up. They never show up. How do you sell cosmetics if you're associated with a Black woman from the radical tradition?" Jada sent a text immediately after she saw it and said, "I am in! What do you need? Let's meet next week!" I was blown away, but even more, her commitment. She wasn't kidding, it wasn't just to throw her name on the screen, she showed it to her husband [actor Will Smith], she brought in Jay-Z, she showed up for interviews — she's using her celebrity and her power for good. 
Who would you cast to play Angela Davis in a biopic?
That's a tough question … Angela was 26 in this film.  It's not going to be an older woman. The people that are already brought up have passed that baby-face youthfulness, which is not to diminish them in any way. I believe it's going to be somebody fierce and ripe with that youthful potential. Regardless of who it is, the person has to feel right and capture the essence of this woman who is very complicated and nuanced. It can't be overacted. It can't be a TV movie! [Laughs]
When a film is this good and receives such critical acclaim, do you think of awards? Do you think Academy Award nomination for Best Documentary?
During the making of it — never. You just want to make the best film. But I would love to be in the mix for awards. I'm proud of this work. It's such a complicated story and to be able to weave it together, I'm proud of what our team has done. The response has been so much stronger than I anticipated. I only hope that can be shown at the box office. I am tired of people telling me nobody wants to see stories about women and definitely nobody wants to see stories about Black women. Are you kidding me? Once we have the numbers, we can start to say — not true. I want to be able to continue to make the work. Box office helps with that and awards help with that — I will not be upset if we win any awards! [Laughs]
You've done documentaries on Shirley Chisholm and now Angela Davis. Who is next?
I want to complete the trilogy. The person who keeps resonating with me is Harriet Tubman. If you think about what she did as a freedom fighter, she was able to cloak herself in invisibility. We undervalue that story so incredibly. Given the context of slavery, being able to crush a human being into a slave and she said no.
Why should the BET.com audience go see Free Angela and All Political Prisoners?
Not only is it a good story about a woman that you should know something about, not only does it have a hot soundtrack and she's got an amazing theme song [Laughs] — but honestly, knowing something about yourself and your past only fortifies you. We should know who we are and where we came from. We should not just know about Angela, we should know our story in the United States because it makes us strong. We're about to be majority minority in this country — stand up! Get ready! We have to remember our history. We were not just victims. We were proactive. We don't have to be apologetic for what we survived. We are survivors. Often we see ourselves only in the negative terms but that's somebody else's view. A story like Angela Davis' let's us shift our great gaze so we see ourselves as we should — survivors, unapologetic.
Free Angela and All Political Prisoners is in theaters Friday.  Check out an exclusive sneak peek below!
BET.com is your #1 source for Black celebrity news, photos, exclusive videos and all the latest in the world of hip hop and R&B music.
(Photo: Jemal Countess/Getty Images)