Ohio Wal-Mart Where Cops Shot Man Pulls Air Rifles
The change, which applies only to this specific location, was enacted after John Crawford III was shot and killed by police in the store while holding an air rifle.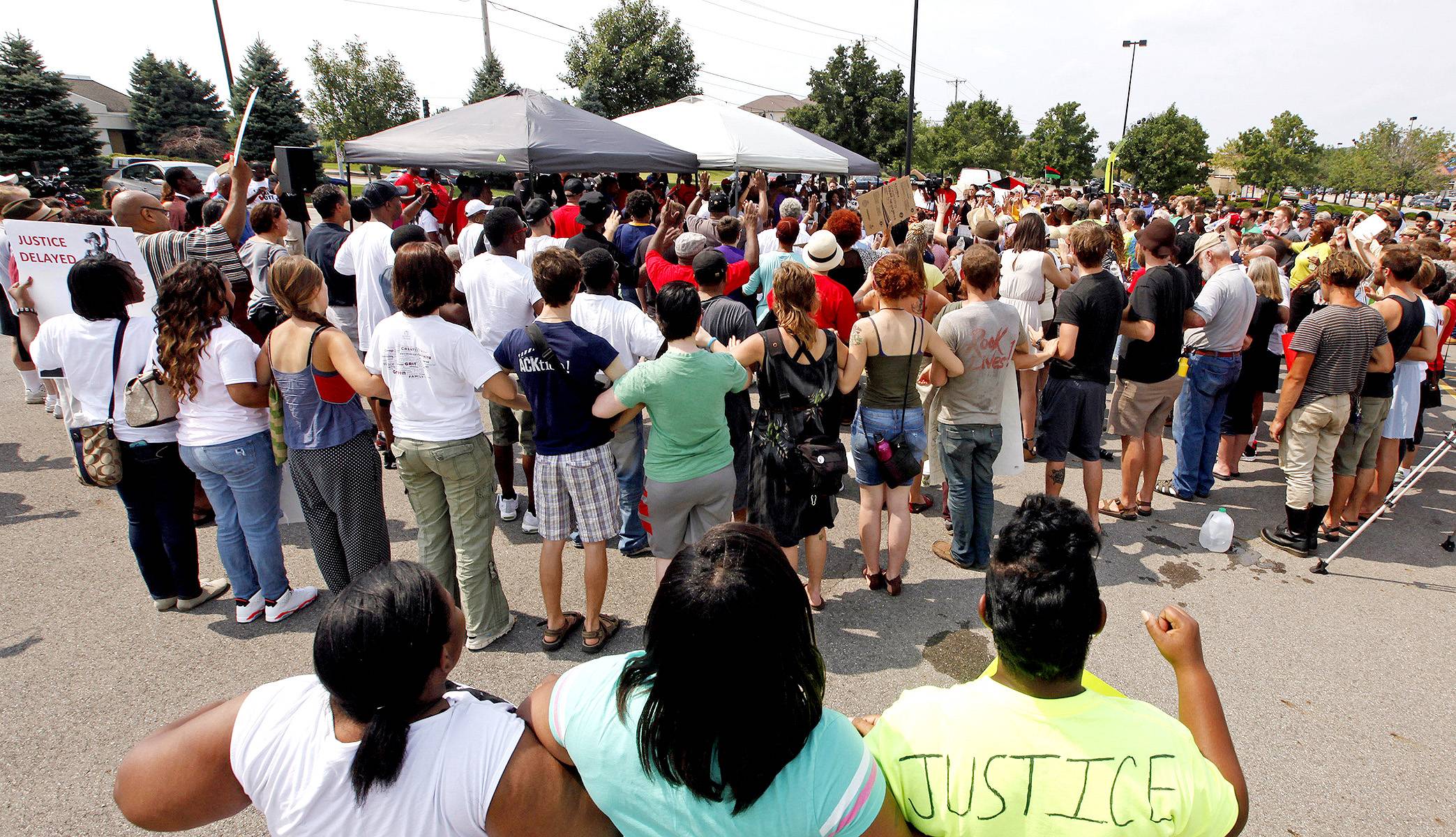 CINCINNATI (AP) — Pellet guns have been pulled from shelves at the Ohio store where a 22-year-old man holding an air rifle was fatally shot by police, a Wal-Mart Stores Inc. spokesman said Tuesday.
Spokesman Brian Nick said the move last week at the Beavercreek location near Dayton was store-specific, not a change in national policy for the world's largest retailer. He said the store's customers can still buy air guns, although they are not on display. The store also continues to sell firearms, which were already kept locked up, he said.
"There are no national changes," Nick said. "It was a decision that the store made."
A special grand jury in the racially charged case decided last week that the Beavercreek police officers' actions Aug. 5 were justified. Police responded to a 911 call that a man was waving what appeared to be a rifle, and officers have said John Crawford III was shot after he didn't respond to repeated commands to drop his weapon.
It turned out to be an air rifle he'd taken off a shelf.
Crawford family attorney Michael Wright called Wal-Mart's action "about eight weeks too late."
He and the family have said Crawford did nothing wrong and that it was "incomprehensible" that police weren't indicted.
In written narratives about the shooting, two Beavercreek police officers stated that Crawford was holding a weapon. Officer Sean Williams wrote that he believed his life and the lives of others in the crowded store were in immediate danger when he fired at Crawford. Sgt. David Darkow described what Crawford held as appearing to be "a black assault rifle."
Investigators said Crawford had an MK-177 BB/Pellet "variable pump air rifle" made by Crosman Corp. Owner's instructions for the air rifle warn users about brandishing it, saying that "police and others may think it is a firearm."
The Bloomfield, New York-based manufacturer didn't respond immediately to a message for comment.
Asked Tuesday if the family is considering a civil lawsuit against Wal-Mart, Wright replied: "We are currently still investigating and we will be weighing all of our options."
The U.S. Department of Justice said last week it will review the facts and circumstances surrounding the shooting. Crawford's family has sought a federal probe to see if race was a factor. Crawford was black and the officers are white.
BET National News - Keep up to date with breaking news stories from around the nation, including headlines from the hip hop and entertainment world. Click here to subscribe to our newsletter.
(Photo: Ty Greenlees, File,The Dayton Daily News/AP Photo)