Steph and Ayesha Celebrated the Warriors' Big Win Dancing to This New Edition Classic
Get it!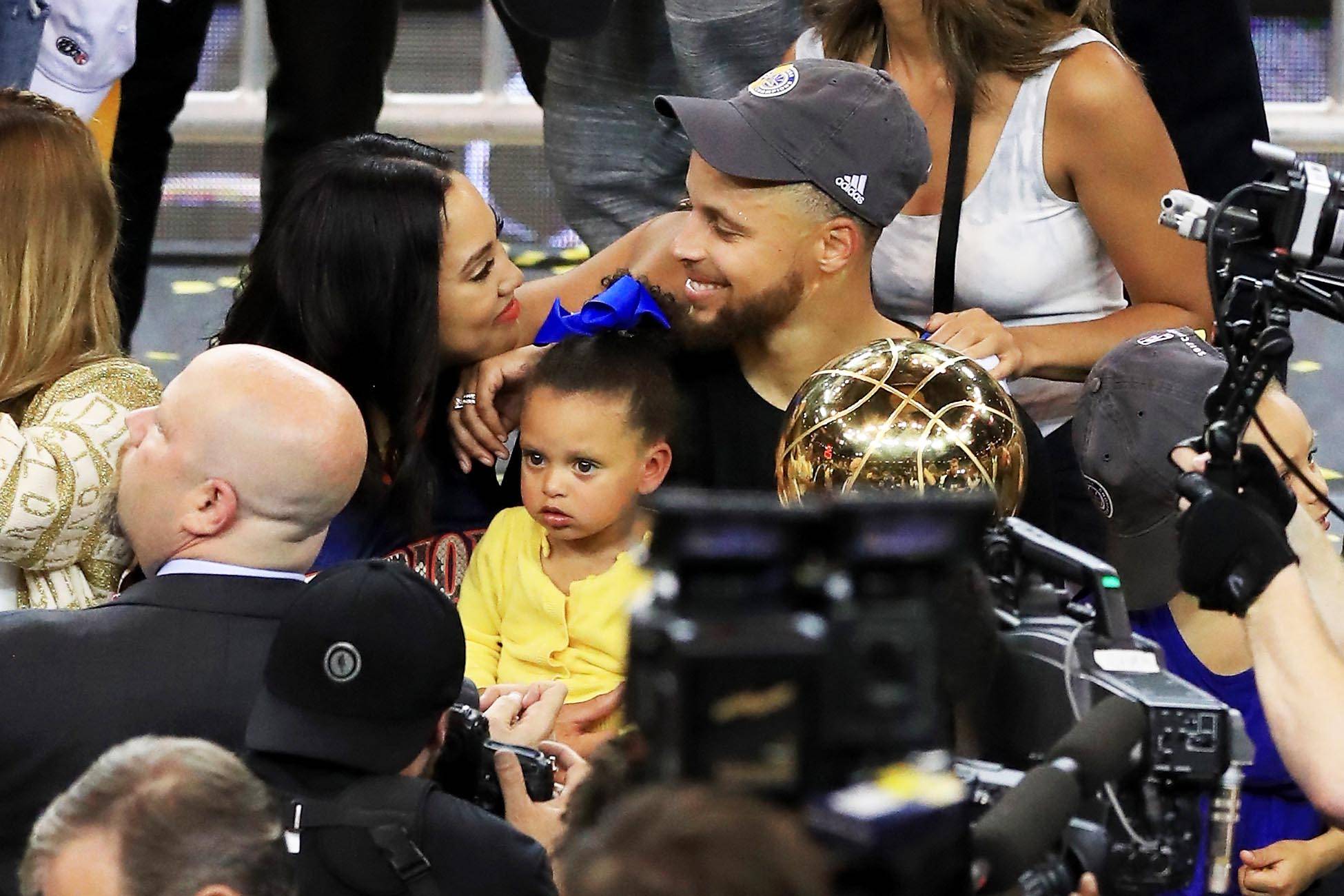 And nobody got it in quite like Steph Curry and his wife, Ayesha.
One of the most loved NBA couples celebrated the Warriors' big win with this too-cute dance to New Edition's classic record "If It Isn't Love."
Best of all, Ayesha shared it with the masses via her Instagram account. Flip through and prepare yourself for the most adorable footage you'll see all day.
Can you say #CoupleGoals? And we loved the look on Steph's young brother Seth Curry's face while the two were dancing.
Steph now has two championships to go along with his two league MVPs and two wonderful daughters, Riley and Ryan, who celebrated on the Oracle Arena court last night after the Warriors edged the Cavs in Game 5.
Take a look at this beautiful family shot.
Yes, Steph and Ayesha have plenty of reasons to celebrate.
BET Sports News — Get the latest news and information about African-Americans in sports, including weekly recaps, celebrity news and photos of your favorite Black athletes.