February 7 Is National Black HIV/AIDS Awareness Day
African-Americans account for more than half of new diagnoses each year.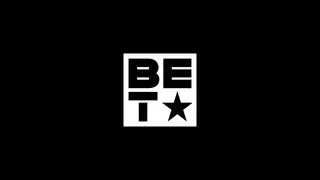 To commemorate this day, the Centers for Disease Control and Prevention released new data around the Black AIDS epidemic in the U.S. — and not all of the news is discouraging.
The report found that fewer African-Americans living with HIV/AIDS are dying due to complications of the disease. Between the years 2008-2012, the death rates dropped a whopping 28 percent. And CDC researchers found that almost half of the people (45 percent) they have reached with their numerous testing initiatives around the country were Black.
"Deaths are down and more African-Americans are making getting tested," Dr. Eugene McCray, CDC's new director of the HIV Prevention, told BET.com. "We have some good strides with testing by focusing our efforts and targeting the populations with the greatest risk."
And while this is some good news, the data also points to the fact that we cannot let our guard down:
—Despite making up a mere 12 percent of the U.S. population, more than half (55 percent) of all newly diagnosed cases of HIV were African-American.
—Of all Blacks diagnosed with HIV/AIDS, 37 percent identified as being a gay man.
—Linkage to care was also less than stellar — only 54 percent of newly diagnosed Blacks were referred to HIV prevention services.
—Despite the decline in death rates, our rates are 13 percent higher than the rate for whites and 47 percent higher than the rate for Latinos.
"It's important for us to point out that Blacks report fewer risk than whites and yet the community is still disproportionately impacted. Part of that is due to having a higher prevalence of HIV and STI's in our community, which means we are exposed to HIV more often," says McCray. "There is also lack of health care, limiting testing and treatment, poverty, high rates of incarceration, stigma and homophobia that all help fuel the epidemic."
McCray suggests that if we want to take a stand against HIV, we should:
—Get tested: Because we need for everyone who is positive to know that they are positive.
—Get treated: Treatment helps people live longer, healthier lives by suppressing the virus in their bodies, which also helps stop the spread of the disease.
—Getting the community involved: Ignoring the epidemic isn't going to make it go away. The media, elected officials, schools, parents and churches need to take openly about HIV and sex with no stigma, shame or homophobia.
—Inform Yourself: You can't protect yourself if you don't know how. Learn all of the methods that are there, from abstinence to condoms to PrEP.
AIDS doesn't have to be part of our future. The change starts with you.
Learn more about HIV/AIDS and African-Americans here.
BET Health News - We go beyond the music and entertainment world to bring you important medical information and health-related tips of special relevance to Blacks in the U.S. and around the world. Click here to subscribe to our newsletter.   
(Photo: michaeljung / Getty Images)