Lee Daniels And Mo'Nique End Bitter Feud, Announce Netflix Role
The actress is slated to star in Daniels' upcoming Netflix thriller, 'Demon House.'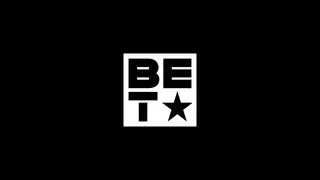 It's been a wild week for Hollywood, but some good is actually coming out of it.
Lee Daniels and Mo'Nique have reportedly ended their years-long feud as he joined her in the midst of a comedy show in New York City's Staten Island.
In video footage shared on Twitter, the actress was on stage during Mo'Nique and Friends: April Fools Day with The Queen of Comedy event, when she brought the director on stage.
"I am so sorry for hurting you in any way that I did," Daniels said to Mo'Nique while standing in front of the audience. "She was my best friend, my best friend. Y'all think that Precious was just — that was God working, through both of us."
Daniels continued: "And we're gonna f***ing do it again!" referring to the upcoming horror film Demon House, which Mo'Nique has been tapped to star in, replacing Octavia Spencer, who had a scheduling conflict, according to Deadline.
After both danced on stage, Mo'Nique and Daniels hugged it out, each saying "I love you" to one another.
Demon House will also see Daniels reunite with his The United States vs Billie Holiday star Andra Day, who will lead the film as character based on Ammons alongside Mo'Nique, Glenn Close, Rob Morgan, Caleb McLaughlin and Aunjanue Ellis.
Mo'Nique and Daniels' beef stemmed from the former refusing to campaign for her acclaimed performance as an abusive mother in the 2009 film Precious during awards season, and was criticized by Daniels for her "demands."
During her Oscar win for best supporting actress over her role in the movie, Mo'Nique began her acceptance speech by saying, "First, I would like to thank the Academy for showing that it can be about the performance and not the politics."