Opinion: The Notion of the Biden Administration Funding Crack Pipes Is Nonsense, Point Blank. Here's Why
Reports that the White House is spending $30 million to give such drug paraphernalia to addicts is ridiculous, but that doesn't stop the misinformation mill.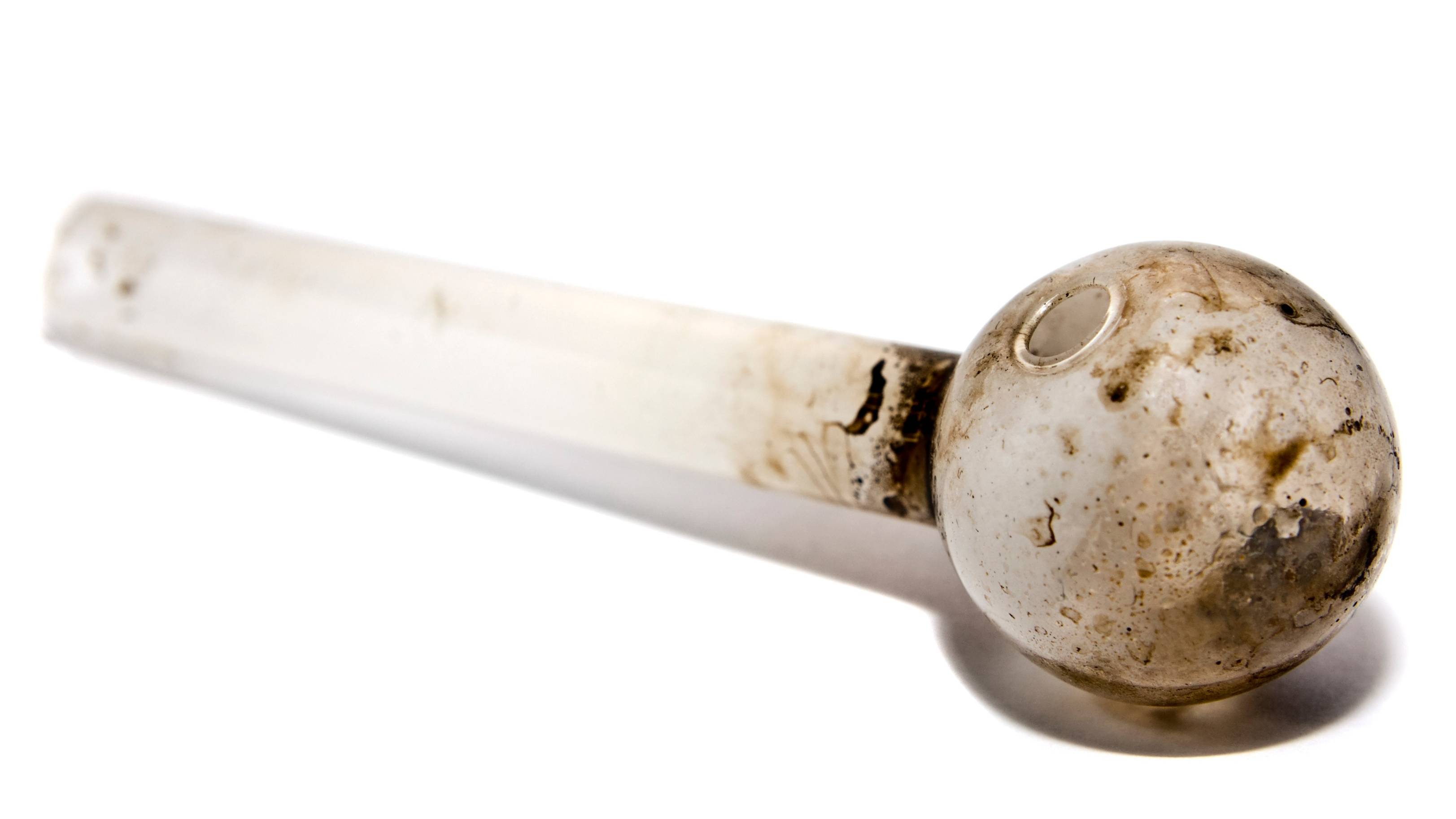 I can't believe I have to do this.

I can't believe that, in 2022, I have to refute a claim that is so obviously absurd that it wouldn't have made it through the writers room for "Rick & Morty." I can't believe that I have to spend actual time on this nonsense…but here we are.
So let's make this absolutely clear: the Biden administration is NOT spending $30 million on crack pipes. They never have and they never will.
I know, it sounds like bad television. But, earlier this week, the Washington Free Beacon (the same Washington Free Beacon that falsely claimed Rep. Ilhan Omar was holding "secret fundraisers" with terrorists) wrote a story alleging that the Biden Administration was spending $30 million to "fund crack pipe distribusion."
Of course, the claim being absolutely false and laughingly absurd didn't stop FOX News and GOP leaders like Sen. Marco Rubio and Sen. Ted Cruz from jumping on the bandwagon promoting the story as if it was true hoping to leverage its sensationalism for their own agendas.
The truth is that the Harm Reduction Program Grant these folks are referring to is actually a series of grants designed to help prevent injury and death among people addicted to drugs. But what exactly does that mean? Well, it's actually pretty cool.
There are a number of programs that provide things like testing equipment for sexually transmitted diseases, fentanyl test strips to prevent overdoses, emergency opioid overdose medications like naloxone, clean syringes and even hepatitis A and B vaccines. Those are the kids of programs this grant program funds.
The grant program also funds applicants that distribute "safe smoking kits" prompting all the craziness. Of course, these kits typically include things like disinfectant wipes, rubber mouthpieces to prevent burns and cuts and lip balm. They don't include pipes…ever.
Of course, the Washington Free Beacon knew that. They interviewed Health and Human Services, the agency that runs the grant program, and HHS spokesperson Jorge Silva made it very clear that the mention of crack pipes went beyond the information the department gave the reporter.
Unfortunately, a little fact checking can get in the way of a sensational headline. So I guess they didn't bother.
What's particularly funny is that, two days after publishing their false story, the Beacon published a new story announcing that the "smoking kits" will not include crack pipes. Of course, they weren't correcting their error. They were pretending that they'd forced a change in policy.

RELATED: White House Launches Site To Order Free At-Home COVID Tests
Not to miss his moment in the sun, Rubio rushed to introduce the CRACK Act, legislation to prohibit the federal government from distributing crack pipes…which, of course, they weren't doing. My suggestion to Sen. Rubio is to propose the "Christmas Protection Act" to prevent any residents of the North Pole from breaking into American homes on December 25th. After all, if he's going to focus on problems that don't exist while ignoring the ones that do, he should really go for it.
I guess that's what bothers me most about all of this.
It isn't that the Washington Free Beacon and FOX News are distorting the facts if not outright replacing them with fiction. It's not even that the right-wing fringe is so willing to believe anything their heroes tell them no matter how ridiculous.
It's that, while Americans are struggling with violent crime, supply driven inflation and a deadly pandemic, GOP senators have enough free time on their hands to play games with this nonsense. I thought that surely if I didn't have time for this garbage, they wouldn't.
Apparently I was wrong. They always have time for garbage.