Jussie Smollett's Attorneys Release Statement Following His Arrest For Allegedly Lying To Police
The actor is believed to have staged his own hate crime.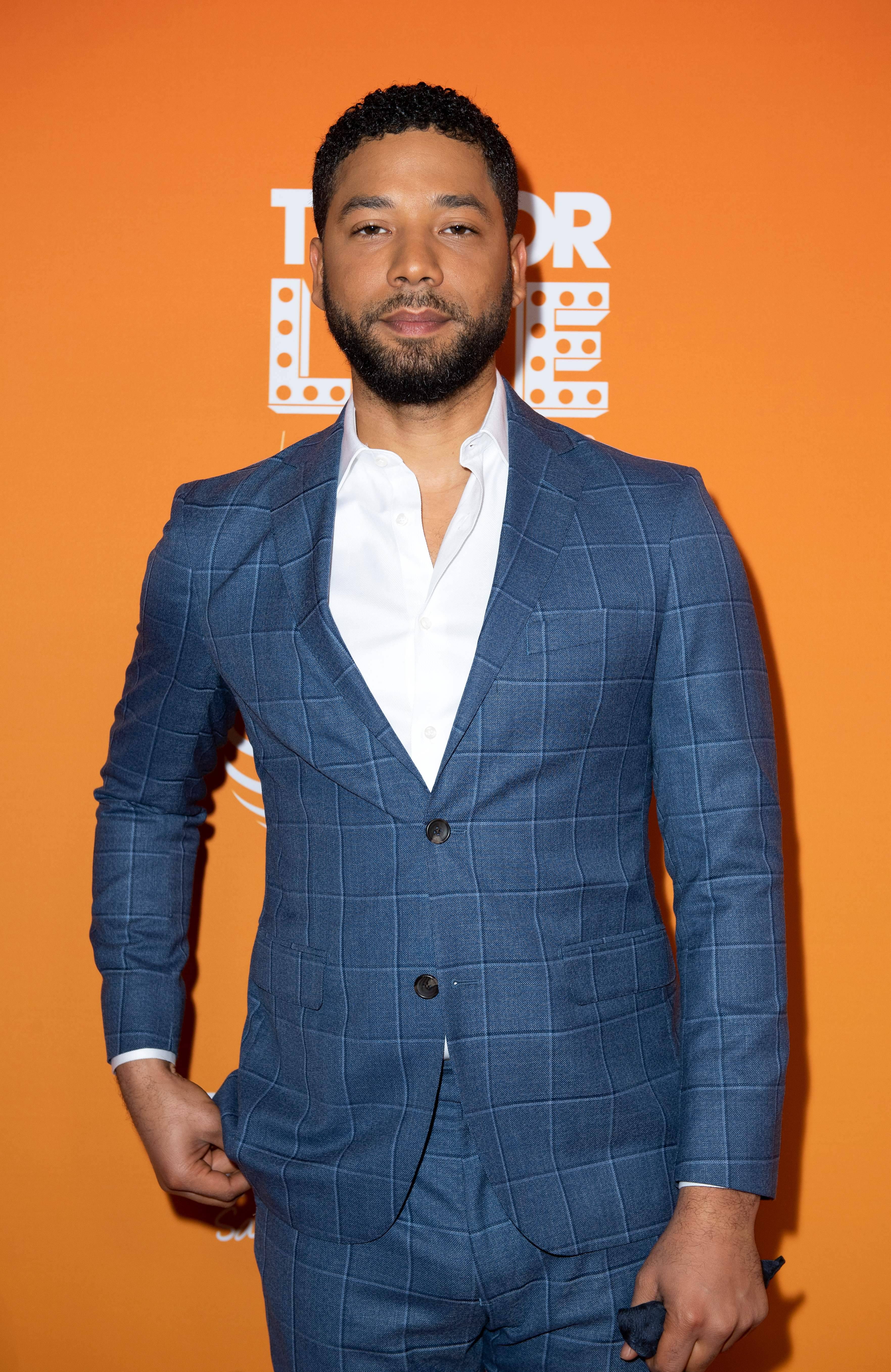 In another turn of events, Empire star Jussie Smollett has now been arrested more than three weeks after he claimed to be a victim of a hate crime.
According to Deadline, Chicago Police Department spokesman Anthony Guglielmi has confirmed that the actor was booked and is currently in custody. A bail hearing is scheduled for Thursday afternoon at 1:30 p.m.
The actor, through his attorneys, continues to deny claims that he had a role in his attack.
"Like any other citizen, Mr. Smollett enjoys the presumption of innocence, particularly when there has been an investigation like this one where information, both true and false, has been repeatedly leaked," their statement reads. "Given these circumstances, we intend to conduct a thorough investigation and to mount an aggressive defense."
Under Illinois law, filing a false police report is classified as disorderly conduct and is punishable by one to three years in prison.
Jussie Smollett has been indicted on charges of disorderly conduct for allegedly filing a false police report about a racist, homophobic attack that allegedly occurred last month.
An Illinois grand jury reportedly discovered probable cause that the actor actually staged the assault. He's has been charged with one felony count of disorderly conduct. According to The Washington Post, the pending charge is a class 4 felony that carries a sentence that can range from 1-3 years in prison to probation. 
According to Page Six, Chicago PD spokesman Anthony Guglielmi told The Washington Post, "He has now been criminally charged." 
There are new developments in the Jussie Smollett hate crime investigation.
The Empire star has been officially classified as a suspect in a criminal investigation by Chicago PD.
Chicago Police Chief Communications Officer Anthony Guglielmi broke the news on Twitter. "Case Update: Jussie Smollett is now officially classified as a suspect in a criminal investigation by #ChicagoPolice for filing a false police report," he tweeted.
Dishing on the pending charges against Smollett, Guglielmi continued, "Class 4 felony. Detectives are currently presenting evidence before a Cook County Grand Jury."
More details on the impending charges against Jussie Smollett will be released as they are made available.