Former RHOA Star Phaedra Parks Discusses All-Star 'Housewives' Show And 'Covenant' Role
The reality TV star makes her TV acting debut.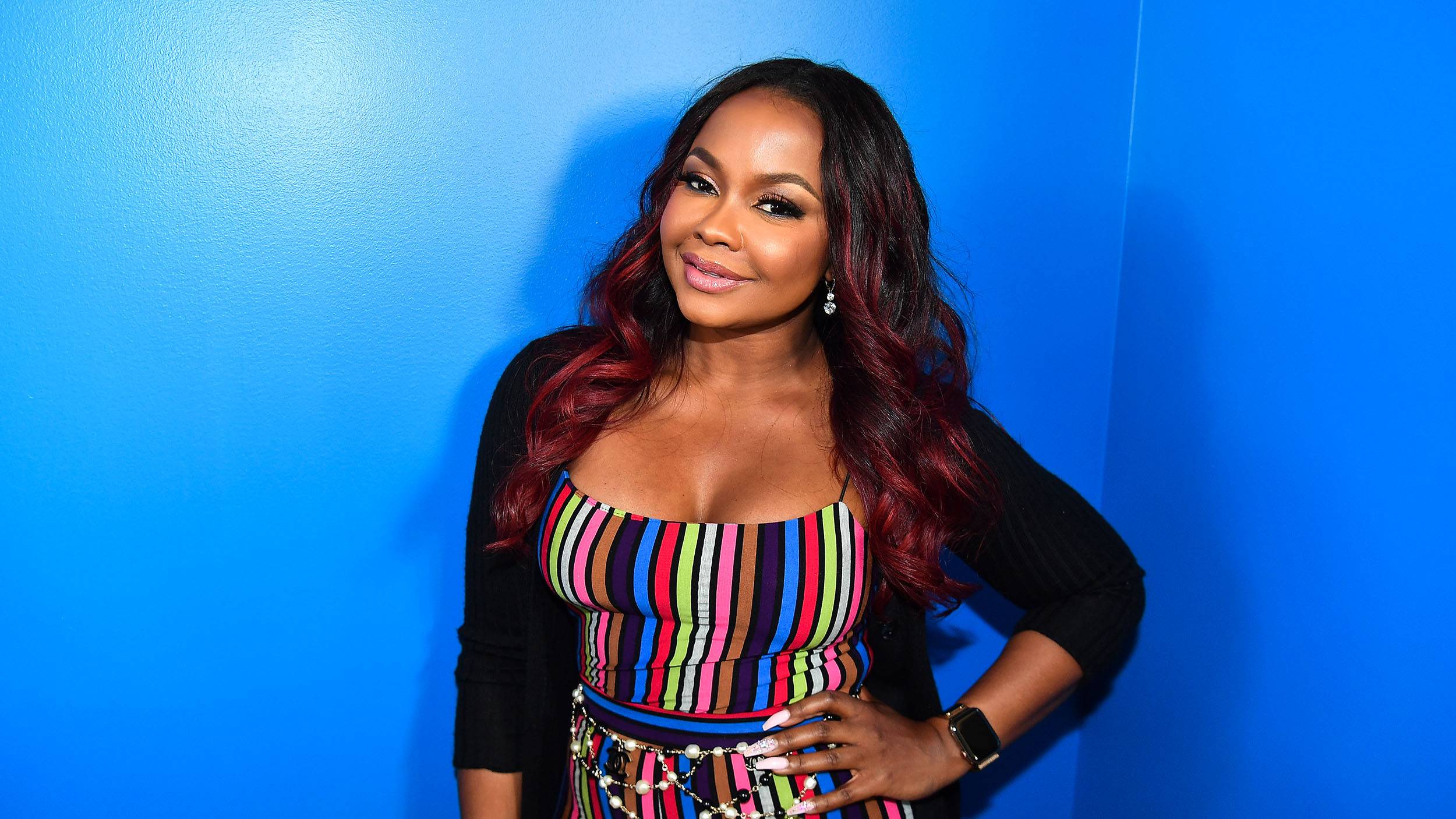 The former Real Housewives of Atlanta star Phaedra Parks makes a return to the franchise "kicking and screaming," she joked with ET, adding, "I'm on the mash-up show and oh, what a great, interesting time."
Parks and other reality stars, including Jill Zarin (Real Housewives of New York), Tamra Judge (Real Housewives of Orange County) and Taylor Armstrong (Real Housewives of Beverly Hills), dropped in at Blue Stone Manor, Real Housewives of New York Dorinda Medley's estate, to film the "all-stars" Housewives spinoff.
Bravo reported that the cast members of the "Ultimate GirlsTrip"  gathered Monday (Nov. 15) in California for an event to celebrate the launch of the Peacock series.
"It was awesome. Y'all are going to love it because it is the epitome of everything Housewives, the whole series is about," Parks said. "Very dramatic, very scandalous, a lot of secrets revealed, a lot of drinking, a lot of crying, a lot of screaming, and of course a lot of fighting. That's the top-rated show for any Bravo show."
"It was great because these are different women," she says of shooting with a cast beyond the RHOA lineup. "And at the end of the day, we were at the Manor, which is absolutely gorgeous. We were there for a couple of weeks so, there is an end date, you get in and you get out, and that was fun. And I became friends with all of them, and I've kept in touch with every single one of them afterwards. That's good because when you're doing it in your own city, it's a different scenario."
The reality star is also excited about another project. Parks made her acting debut as part of the cast in the ALLBLK anthology drama series Covenant. In addition to Parks, the latest installment, "The Retribution," features Jennifer Sears, Anthony Dalton, Jay Hunter, Duane Finley and Phil Morris.
"I really love acting," she said. "You get to do projects that you resonate with, it's very respectable, and people, when they understand that you're acting vs. in reality world, it's a different sort of conversation because, honey, not everything is real in reality, but people make that assumption that everything that they're seeing is truthful and this is what it is. And so this is great to really be playing a character and be able to walk away from it and people understand that, 'Hey, that's a character.'"
Here's a clip of Parks' interview with ET.