Why Early Voting Is Now The Coolest Thing You Can Do In America
As millions grab early voting opportunities, social media shows how people made it a new trend of its own.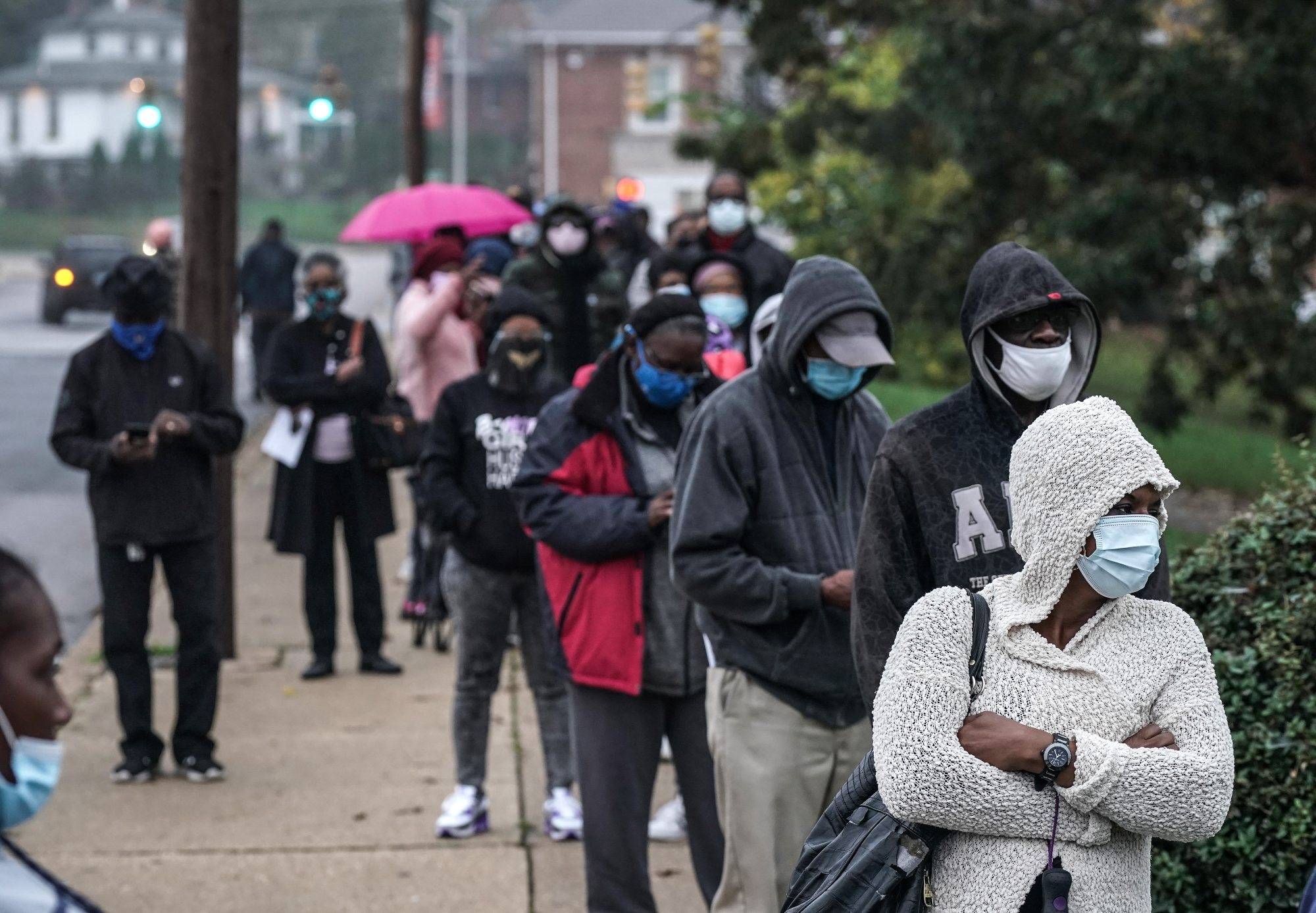 Early voting has swept the nation in ways it has not in the past. Although people have long been able to send in absentee ballots and polls were made available before Election Day in some states, its availability in 2020 has motivated eligible voters (many of them voting for the first time) in many states to stand in line for hours at a time to cast their ballots.
The Associated Press reports 58.6 million people have early voted so far, a jump from the 58 million cast early in 2016. Nearly 240 million people are eligible to vote this year, according to the United States Elections Project -- nearly a quarter of the American electorate.
While standing in the long lines, many voters took videos and images and posted them to their social media pages to indicate what they were experiencing. Below are just a few folks who took pride in executing their civic duty.
Getting Lit

People in Philadelphia danced to the music during an early voter pop-up concert.

Brooklyn In The House

Of course, Brooklyn won't be outdone. An entire school marching band came to the Barclays Center to encourage people who stood all day at one of New York City's many early voting polling places.

A Family That Votes Together

In Cincinnati, this family came to the polls together and voted together...and now they proudly display their voting stickers together.

From The Heart

In the Bronx, NY voting is done with love.

Speeding Through

In Manhattan, here's a high speed run through of what the lines looked like around Madison Square Garden.

No Wind, No Rain...

In Florida, folks were not about to let a little bit of rain stop them from going to the polls. They took it all in stride.

Doing What They Have To Do

In Cleveland, if there is no sidewalk, it doesn't matter. People were willing to stand on the grass...as long as they're standing their ground and voting.

My First Time

A first time voter exercises his power at the polls. Very proud of you, young brother!

Never A Better Time

But it's also never too late.

You Tell 'Em, Kim!

And finally, our own extraordinary multi talented actress/director/producer Kim Fields encourages us all to "walk the walk, not just talk the talk."