Super Bowl LVII: 5 Things You Didn't Know About MVP KC Chiefs' Patrick Mahomes
He's making history and could be on track to join the NFL Hall of Fame after just six seasons.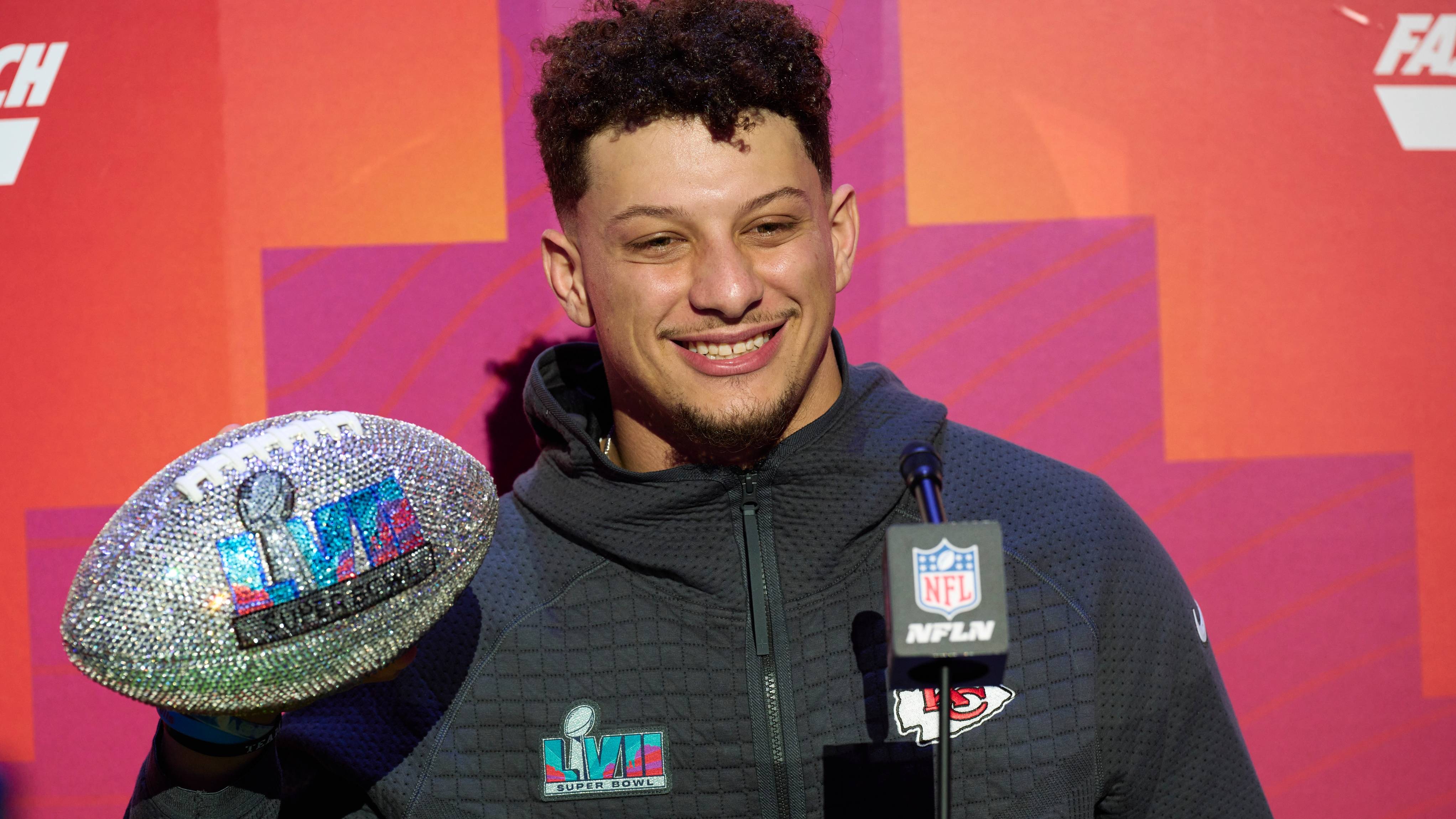 Super Bowl LVII is already memorable – even before the kick off. For the first time in NFL history, two Black starting quarterbacks will compete for the championship. The Kansas City Chiefs' Patrick Mahomes, 27, and the Philadelphia Eagles' Jalen Hurts, 24, are standing on the shoulders of Black men who for generations fought stereotypes claiming that Black athletes lack the intelligence to play the position.
"To have two Black quarterbacks start in the Super Bowl, I think it's special. I've learned more and more about the history of the Black quarterback since I've been in this league. The guys that came before me and Jalen set the stage for this and now I'm just glad we can set the stage for kids that are coming up now," Mahomes told reporters Feb. 2, according to NFL.com.
In the 1987 season, the Washington Commanders' Doug Williams became the first Black quarterback to start and win a Super Bowl. It took 26 years for the next Black quarterback, Seattle Seahawks' Russell Wilson, to lead his team to victory on football's biggest stage.
On Sunday, Mahomes is looking to become the first Black quarterback to win multiple Super Bowls. He's already an elite quarterback after six NFL seasons, after winning his first first Super Bowl three years ago.
Here are five things to know about Mahomes at this historic moment in Black sports history:
His quarterback record puts him in line for the HOF

In his short career, Mahomes has amassed an impressive record that puts him on track for the NFL Hall of Fame. According to the Chiefs, Mahomes completed 114 passing touchdowns in his first four NFL seasons, making him only the third quarterback (along with hall of famers Dan Marino and Kurt Warner) with at least 110 touchdown passes in that period of their career.

In 2020, the Chiefs' 2017 draft pick out of Texas Tech University recorded his third consecutive season with more than 4,000 passing yards. He joined hall of famers Marino and Peyton Manning as the only QBs in NFL history with at least 4,000 passing yards in three of their first four seasons.

Not the only professional athlete in the family

Mahomes' father Patrick "Pat" Lavon Mahomes Sr. was a professional Major League Baseball player from 1992 to 2003. He played, mostly as a relief pitcher, for the Minnesota Twins, Boston Red Sox, New York Mets, Texas Rangers, Chicago Cubs and Pittsburgh Pirates. Pat also pitched two seasons in Japan's Nippon Professional Baseball league in 1997 and 1998 for the Yokohama Bay Stars. Over his career, Pat pitched in 308 games with a 42-39 record and a 5.47 ERA.

Drafted by Major League Baseball team

In 2014, the Detroit Tigers drafted Mahomes, a right-handed pitcher, in the 37th round of the MLB draft.

"He was one of the better athletes I've covered in East Texas in my 15 years," Tim Grieve, the Tigers' scout, told MLB. Grieve recalled that Mahomes had a great arm, throwing the ball in the mid-90s, and was a very good outfielder.

Mahomes went on to play college baseball and football at Texas Tech University. But his college baseball career was short, playing in just three games in 2015, including a disastrous outing.

"I came into the game and I walked the first guy. I hit the second guy, gave up a double, they scored a run and then I got taken out of the game. I think I had an infinity ERA, which probably isn't a good one. So yeah, that's not something that I'm very proud to have on my record," he recalled.

A dedicated philanthropist

One of the ways Mahomes gives back to the community is through his nonprofit organization 15 and the Mahomies Foundation. Established in 2019, the foundation supports initiatives that focus on health, wellness, communities in need of resources and other charitable causes.

Married his high school sweetheart

Mahomes and his wife, Brittany Matthews Mahomes, have been together since high school. He proposed to her at the Chiefs' Super Bowl ring ceremony in Sep. 2020. The couple welcomed their first child, Sterling Skye, into the world on Feb. 20, 2021. Sterling was a flower girl at their Hawaiian wedding in March. On Nov. 28, Patrick "Bronze" Lavon Mahomes III, the newest addition to the family, was born.