Spotify To Support Rising Stars Through 'R&B First Nights' Campaign
The program's launch was announced Wednesday.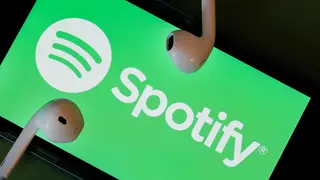 Spotify is reportedly launching an initiative to support up-and-coming r&b artists.
According to Billboard, R&B First Nights is aiming to amplify the genre's rising stars and connect them with their fans. As part of the initiative, which was announced Wednesday (March 1), the music streaming platform will aid four R&B up-and-comers' live shows in cities across America and invite their superfans to attend.
On March 31, singer-songwriter Victoria Monét will kick off Spotify's R&B First Nights in Los Angeles, while on April 13, U.K. trio FLO will perform in Atlanta.
"To this day I've still never headlined my own show and it's been a huge dream of mine, which is why this upcoming show with Spotify is so special and important to me!" Monét told Billboard in a statement. "It's more than a concert: It's a celebration and kickoff to a new era of my music. Thank you so much to Spotify for what will be an unforgettable night in L.A.! My first headline show of many."
Spotify's R&B First Nights is supported by Spotify's Creator Equity Fund. Tickets for Monét's L.A. show go on sale this Friday at 10 a.m. PST.