Sisters Are Doing It for Themselves
At a Leading Women Defined forum, women business owners discuss the benefits of entrepreneurship.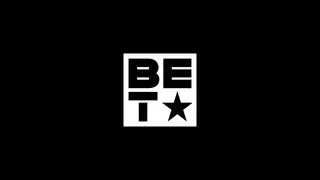 How do you turn a passion into a business? If you're Angela Simmons, co-founder of Pastry Shoes and niece of business mogul Russell Simmons, it's easy. She's known since the age of 10 that fashion is her passion and she never considered doing anything else. Unlike some young women who've grown up with similar advantages, Simmons and sister and business partner Vanessa have worked extremely hard to prove themselves and have earned their success.
But what if you're a single mother of three who's been laid off? Do you dare to be bold and strike out on your own? Angela Benton, CEO of Black Web 2.0 and co-founder of NewME Accelerator, faced such a challenge several years ago, and decided to go with her passion.
Simmons and Benton participated in a Leading Women Defined forum titled "Owned & Operated: Phenomenal Women at the Helm," during which they and others shared the risks and rewards of entrepreneurship and words of wisdom.
Carol's Daughter, the wildly popular natural beauty products line, began as a home-based business and founder Lisa Price started out selling her products at flea markets and craft fairs. She never envisioned the success that she's achieved.
"I knew that I was on to something, but when I would dream about what the business would be, I didn't dream it to be what it is today," she told BET.com. "It has actually exceeded my dreams. So now I don't put limitations on it; I just keep learning and growing."
Simmons said that being in business is an ongoing learning experience and roller-coaster ride, during which one will make mistakes. The key, she said, is to never regret them, because each can provide a valuable lesson.
Debra Lee, BET Networks chairman and CEO, said that such panels are important because everyone is focused on jobs these days.
"Jobs are where it's all at right now. [The panelists] are creating jobs for our young people, which is incredible," she said. "We can't sit around and wait for people to do it for us, we have to do it for ourselves."
BET National News - Keep up to date with breaking news stories from around the nation, including headlines from the hip hop and entertainment world.