Tony Dungy Clarifies Statement on Michael Sam
Former NFL coach says media attention on league's first openly-gay player will be distraction to team.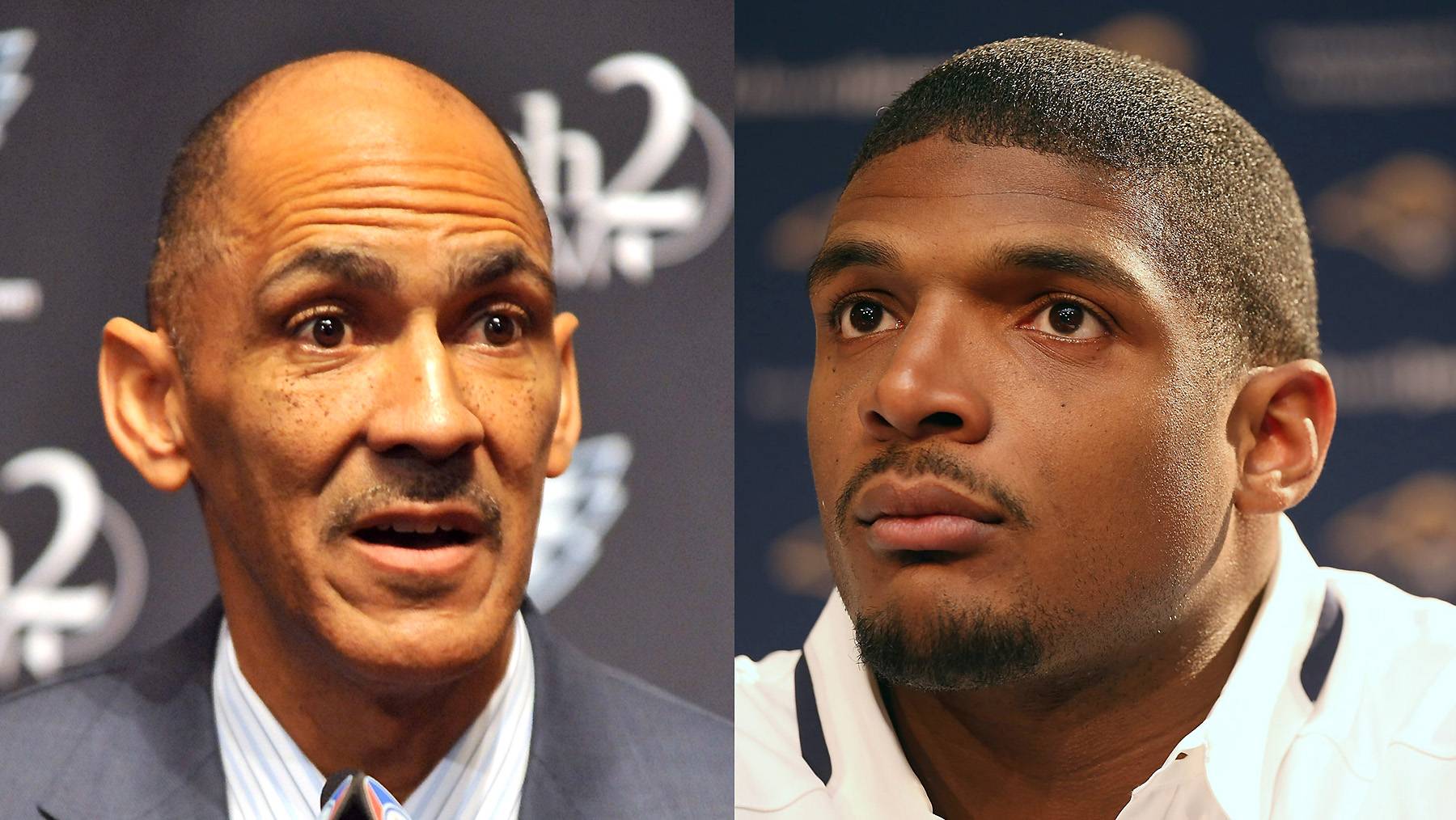 Tony Dungy wants to set the record straight about his statement on openly-gay St. Louis Rams linebacker Michael Sam. Days after the former coach NFL coach said he wouldn't draft Sam for the media distraction he may cause his team, Dungy issued a statement Tuesday.
"I do not believe Michael's sexual orientation will be a distraction to his teammates or his organization," Dungy wrote in a new statement released to the media Tuesday, as reported by ESPN. "I do, however, believe that the media attention that comes with it will be a distraction. Unfortunately we are all seeing this play out now, and I feel badly that my remarks played a role in the distraction."
"I was not asked whether or not Michael Sam deserves an opportunity to play in the NFL. He absolutely does," Dungy added. "I was not asked whether his sexual orientation should play a part in the evaluation process. It should not. I was not asked whether I would have a problem having Michael Sam on my team. I would not. But those were not the questions I was asked. What I was asked about was my philosophy of drafting, a philosophy that was developed over the years, which was to minimize distractions for my teams. I wish Michael Sam nothing but the best in his quest to become a star in the NFL and I am confident he will get the opportunity to show what he can do on the field. My sincere hope is that we will be able to focus on his play and not on his sexual orientation."
"It is what it is," Sam said, as reported by ESPN. "What are you going to do about it? Thank God he wasn't the St. Louis Rams coach. I have a lot of respect for Coach Dungy and like everyone in America, everyone is entitled to their own opinions."
"I wouldn't have taken him,'' Dungy, the ex-NFL head coach and current analyst for NBC, told the Tampa Tribune. "Not because I don't believe Michael Sam should have a chance to play, but I wouldn't want to deal with all of it. It's not going to be totally smooth…things will happen."
Sam is currently participating in the Rams training camp, hoping to make the cut for St. Louis's regular season roster.
BET Sports News - Get the latest news and information about African-Americans in sports including weekly recaps, celebrity news and photos of your favorite Black athletes. Click here to subscribe to our newsletter. 
 (Photos from left: Larry French/Getty Images, Dilip Vishwanat/Getty Images)