Prayers Up: 'Basketball Wives' Star Angel Love Suffers Another Tragedy a Week After Losing Her Brother
It's been a hard month for the reality star.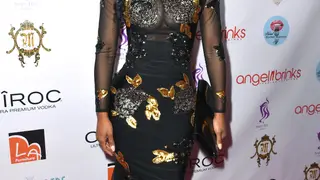 Basketball Wives newbie Angel Love has been having a pretty tough month so far with the loss of her brother, who was killed in New Orleans just 24 hours after Toya Wright's brothers suffered a similar fate, and now the reality star is mourning yet another loss.
Love posted to Instagram on Tuesday about death of another close relative, her grandmother, asking fans for their support.
Taking to Instagram, she shared the news with her followers, explaining how the back-to-back tragedies have taken a toll on her family.
Our thoughts and prayers go out to Angel and her family as they mourn these losses.
See how Lil' Wayne, the ex of Toya Wright, who has also lost a relative due to violence, is supporting her during this hard time with BET Breaks above.