Seriously? A Shocking Percentage of Florida Voters Think Ted Cruz Is the Zodiac Killer
SMH, Sunshine state.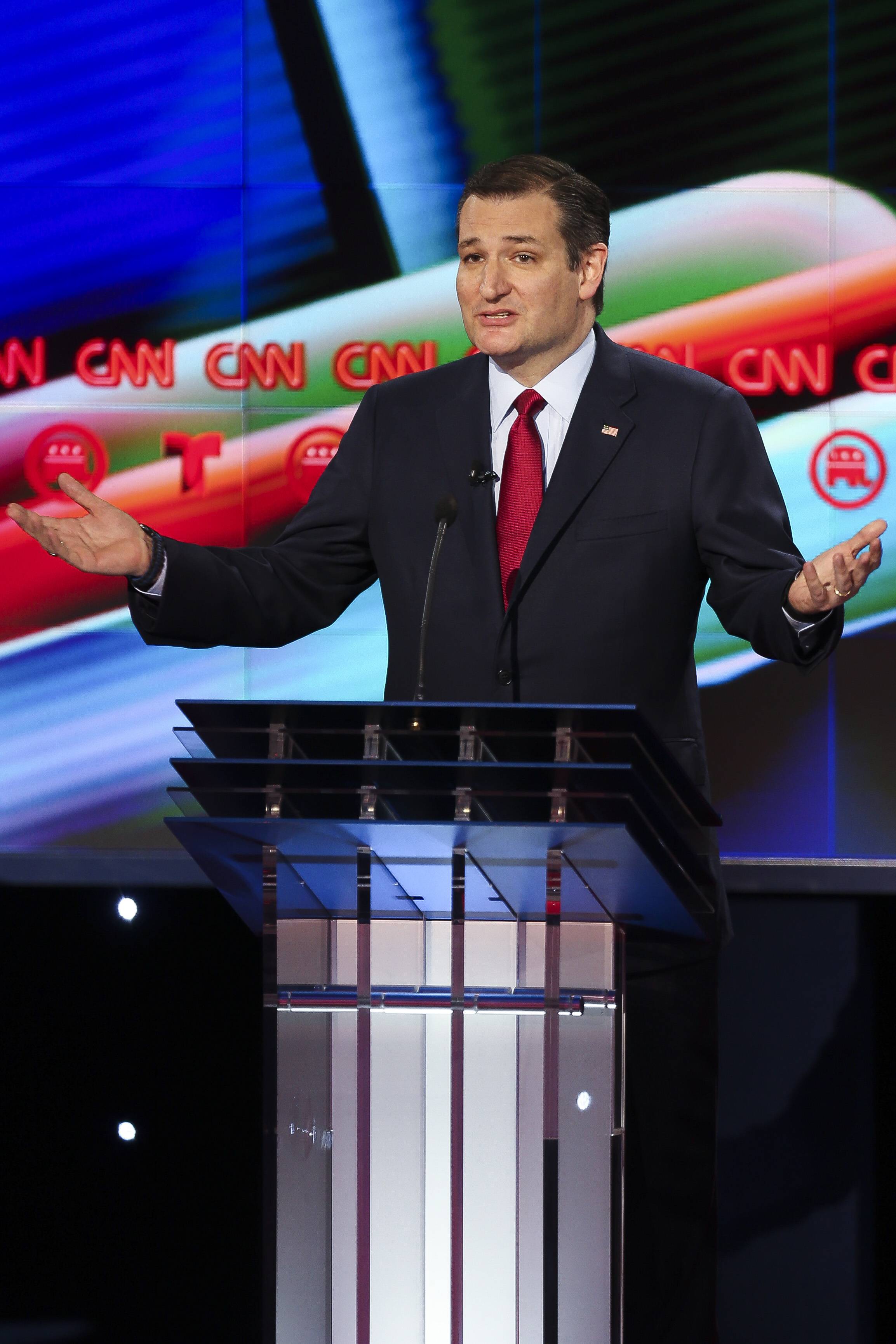 Is Ted Cruz living a double life? A significant number of Florida voters think so.
A national survey from Public Policy Polling asked Florida voters if they believe the senator and Republican presidential candidate is, in fact, the Zodiac Killer.
The PPP asked over 1,000 registered voters total, and of those people, a large number were not just suspicious but confident that Senator Cruz is the famous Bay Area serial murderer — to the tune of 38%.
Several reports say the rumor stems from a speech Cruz delivered at the Conservative Political Action Conference in 2013 titled "This is the Zodiac Speaking" and has become popular again since he began his presidential campaign.
Unfortunately for Senator Cruz, even among those who think he's innocent of first degree murder, the news is not great. Of the remaining Republican candidates, Cruz is polling with a measly 10 percent of the vote in Florida, while frontrunner Donald Trump is taking home 45 percent.
To be fair, the polling company also found out in December that found 30 percent of Republican voters would support bombing the fictional city of Agrabah from Disney's Aladdin.
Concerned citizens on Twitter are asking the Senator to put the rumors to rest:
Silly as it may be, the poll raises a somewhat serious question: what do Florida voters think the other candidates are hiding from us?
(Photo: Michael Ciaglo-Pool/Getty Images)