Fired Black TikTok Employees File Federal Complaint Alleging Workplace Racial Discrimination
The EEOC filing says the company retaliated against them for complaining to HR about racist managers.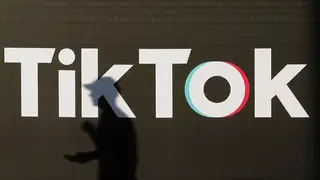 Two Black former TikTok employees filed a federal complaint alleging that the tech company's owner, ByteDance, fired them in retaliation for complaining about racial discrimination in the workplace.
USA Today reports that Nnete Matima, who worked in sales, and Joël Carter, an ad policy manager, filed their complaint Thursday (Sept. 21) with the Equal Employment Opportunity Commission (EEOC).
Matima alleges that her supervisor referred to her as a "black snake" and gave her a higher sales outreach quota than her White co-workers. Carter accused the company of paying a larger salary and higher position to his nonBlack peers even though they had similar education and work experience.
"This case demonstrates the dilemma that way too many workers of color face today: they can ignore discrimination and let biased supervisors sabotage their careers, or they can report that discrimination and suffer retaliation that often leads to being terminated," the complaint reads, according to USA Today.
The Washington Post reports that the complaint seeks class-action status. The EEOC, which enforces federal anti-discrimination laws in employment, will determine whether to investigate the allegations against TikTok.
ByteDance, a China-based company, did not respond to requests from USA Today and The Post for comment. However, TikTok spokesman Michael Hughes defended the video-sharing platform's record on diversity and inclusion.
"We take employee concerns very seriously, and have strong policies in place that prohibit discrimination, harassment, and retaliation in the workplace," Hughes said, according to The Post.
Matima, 42, started working for TikTok in July 2022 and alleges that her supervisor immediately treated her differently than her White peers. She was given less time to complete training modules and was tasked with sales outreach and training other employees right away. Within two weeks of starting the job, her supervisor made her responsible for 75 percent of her team's sales goals.
Matima said that she filed a written HR complaint in August, alleging her manager treated her differently than her co-workers and created a hostile work environment. But her complaint fell on deaf ears. The company cleared the supervisor and later promoted him.
After other incidents happened, including being told that her supervisor refers to her as "the black snake," Matima filed a second discrimination complaint. This time ByteDance fired her for poor performance, the complaint alleges.
Carter, 27, joined TikTok in June 2021. He alleges that his supervisor treated him worse than his mostly White peers, even though he received high marks on his performance evaluation. Carter was the only Black employee on the 80-person ad policy team.
The complaint alleges that Carter's supervisor took credit for his ideas at meetings where the supervisor blocked him from attending. It also alleges that his supervisor assigned Carter to work as a subordinate to a White co-worker who held the same job title as Carter.
In February 2023, Carter complained to HR about racial discrimination in his department, but HR cleared his supervisor of wrongdoing. According to the complaint, Carter's supervisor retaliated against him.
This isn't the first time that TikTok was accused of racial discrimination. In 2021, Black TikTok creators went on strike, alleging that White influencers earned millions of views for performing their dances. The Black creators refused to post any new dances until TikTok gave them credit.