Is Charlize Theron's 5-Year-Old Son Transitioning Into A Female?
See the new photo that everyone's questioning.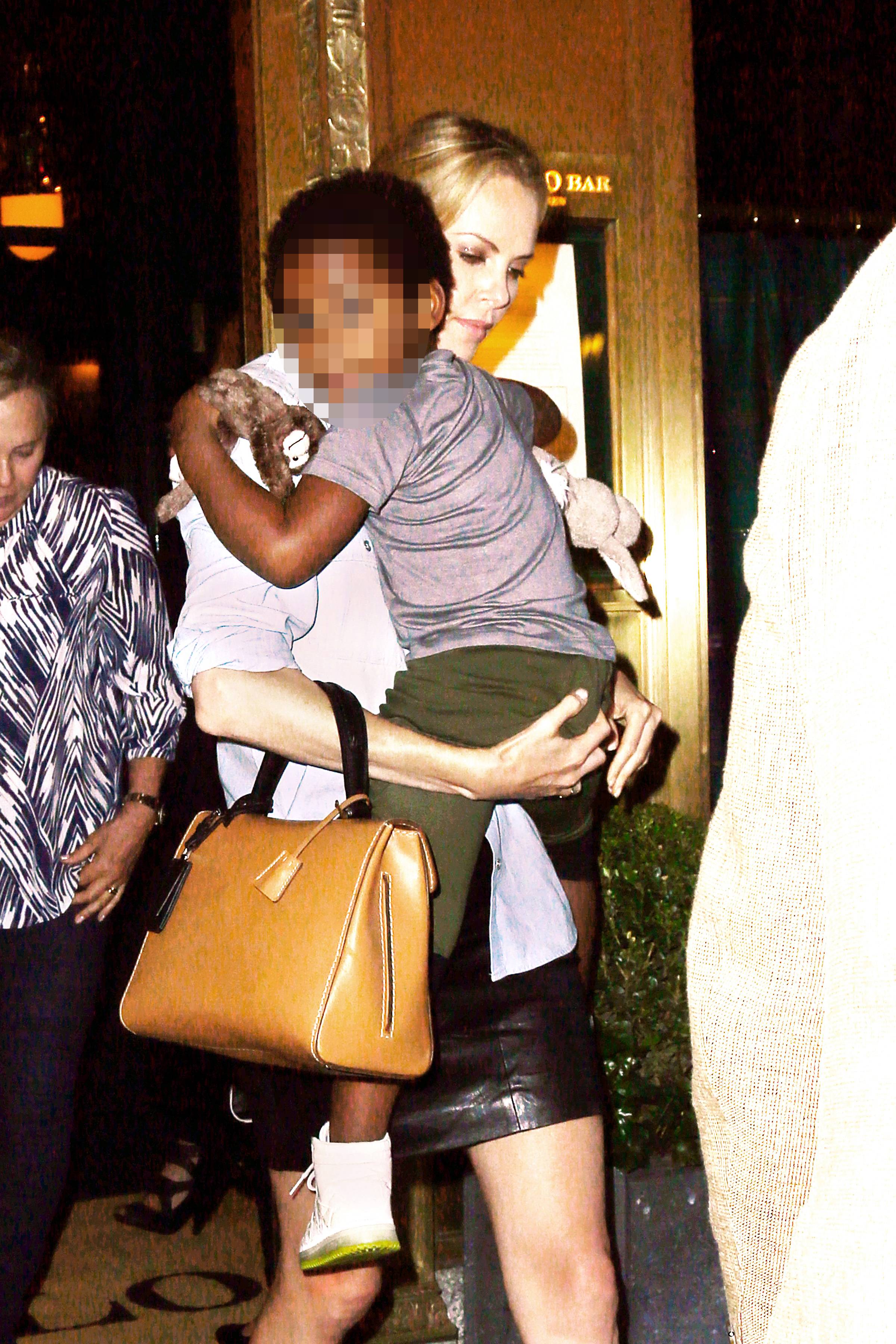 Hollywood's Charlize Theron adopted her son, Jackson, from her home country of South Africa back in 2012, but it seems as though the now-5-year-old boy is transitioning into a female. New photos have surfaced of the 41-year-old actress out and about with Jackson that show him wearing leggings, pink Uggs and braid extensions. 
This isn't the first time he's been spotted in what most would identify as traditional girl clothing. Paparazzi previously caught Jackson with his mom sporting a pink tutu and ballet flats like his adopted little sister. And just this past Halloween, the internet exploded after Charlize let him dress up as Elsa from Disney's Frozen. Some commended her for letting her child express himself how he likes, while others dragged her parenting skills.
It's not 100 percent certain if he is actually transitioning or if he's just a young non-conformist when it comes to his style choices. However, we do know his new ensemble will spark some pretty interesting Twitter debates on gender bending.
Hey, if Jaden can get away with, why not Jackson?