Zaila Avant-garde: The Scripps National Spelling Bee Champ Is Now an Author With Her Eyes on Even More Prizes
The 15-year-old phenom and Guinness World Record Holder has written two children's books to inspire kids to be 'awesome at life.'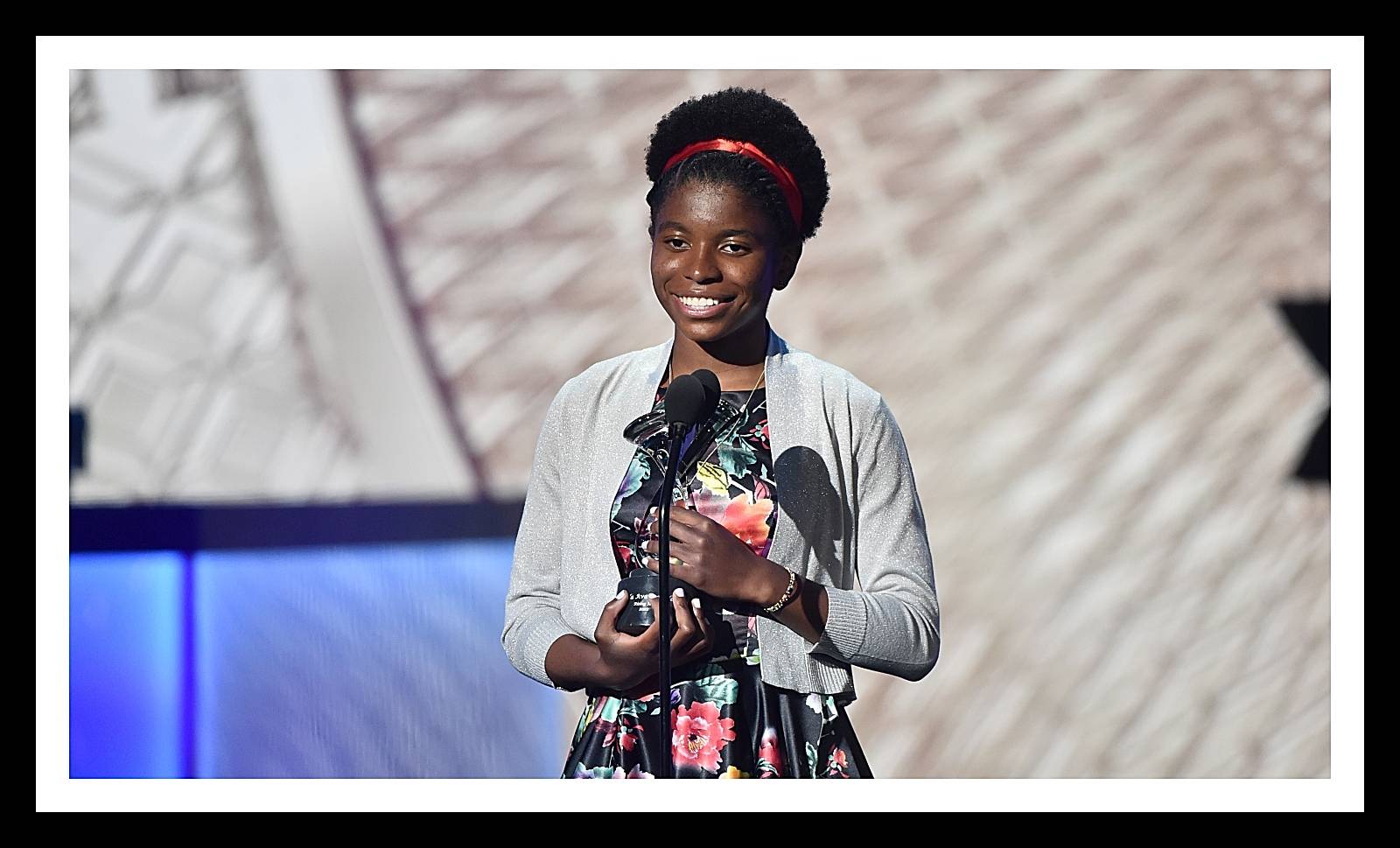 "I know it sounds unbelievable that I—an apparently ordinary teenage girl from Louisiana—happen to be a champion speller, the holder of two Guinness World Records, and a former Sports Illustrated SportsKid of the Year. But those things didn't just happen. I worked extremely hard to make those goals a reality. And I did my very best, every day, to stay true to exactly who I am," Zaila Avant-garde writes in her new book, It's Not Bragging If It's True: How to Be Awesome at Life.
The book is for ages 8 to 12 and features various personal anecdotes on how Avant-garde has been able to accomplish so much at such a young age. Her hope is that it "will motivate and uplift other kids who are pursuing their dreams."
The teenage phenom has a deal with Penguin Random House to write several children's books. After It's Not Bragging If It's True is a picture book for smaller kids titled Words of Wonder from Z to A scheduled to be released in June.
Avant-garde spoke to BET.com about her writing process, finding a voice confident enough to give other kids advice, and how she handled those who tried to keep her extraordinary self ordinary.
In addition to being the first African American to win the Scripps National Spelling Bee in 2021, Avant-garde, who hails from Harvey, LA, but moved to Washington, D.C., to be closer to family, also holds world records for her basketball skills. She is the world record holder for most basketballs dribbled simultaneously—one person; most basketball bounces in 30 seconds (four basketballs), and co-holder of most bounce juggles in one minute (four basketballs).
"I will say that it's just that I'm like a striver," she says of her achievements. "Like I have a whole bunch of random skills and stuff that just come and go in my life because I just like to be able to say, 'Oh, I can do this. Oh, I'm really good at this.' So I guess I just like to be a collector of things to be good at."
Her parents, Alma Heard and Jawara Spacetime homeschool her, and she calls them her biggest supporters, who instilled lessons in her very early on.
"I would say the main one is just being strong. [They taught me that] as a Black woman, I have to be strong. And from a very young age, it was instilled in me, a strength to be able to withstand people staring at you. People are asking you questions about your hair, wanting to touch it. And for me, people are often confused when they meet me because I have a babyish voice, but I'm also pretty tall and I'm built thick, so, I tend to throw people off because I'm big and I can get loud. And, I always make sure that I assert myself. That was something my parents always taught me from a young age, because if you don't assert yourself, [people are] going to push you to the back."
Asserting herself and being confident in herself was key when it came to her appearance at the 2021 Scripps National Spelling Bee. Due to the coronavirus pandemic, Avant-garde was forced to compete a lot on Zoom. While she says it was "challenging," it also helped her and the other students create a sense of community. By the time the national event occurred, she was the favorite to win.
"I didn't really feel much pressure," she says of the fateful day, explaining that she knew most of her competitors, saying, "I [had] already been beating them." She thinks that little bit of an "intimidation factor," was in her favor, but thinking back on it, she adds, "Or maybe I'm lying to myself, and I didn't. And I just hid the fact that I felt a lot of pressure from myself."
It's no surprise that, although she has already achieved so much, Avant-garde is nowhere near done. She will soon begin the process of applying to colleges, and she shares that she has an interest in attending Harvard. Then again, she has a scholarship to Grambling State University and would certainly consider attending an HBCU, saying jokingly, "So I just want to put that out there for my HBCUs out there. Y'all are free to offer me scholarships."
As for her career goals, they are just as varied and eclectic. Part of her wants to work at NASA, but the other part wants a career as a head coach in the NBA "because I play basketball and I'm really into the X's and O's. But then again, I'm also interested in neuroscience. I have a whole bunch of different ideas right now."
The good thing is she has some time. Right now, she's homeschooled while teaching herself how to play the piano and writing books, delivering a message she hopes will help other kids navigate the negative narratives that can keep them trying to be or do their best.
"Whatever it is you're trying to do, you can do it. No matter what you're trying to do, if you're trying to be a refrigerator manufacturer or a curtain sewer, or whatever you're trying to do, you can do it."
She sternly reminds readers, "Don't let anybody tell you, you can't. I've had a whole bunch of personal experiences of being told, "You're a girl, and girls don't do that.' Oh, yes, they do. Because this girl is doing it."