Adam Shakoor, Judge And Attorney Who Represented Rosa Parks, Dies
The 74-year-old was also the nation's first-ever Muslim judge.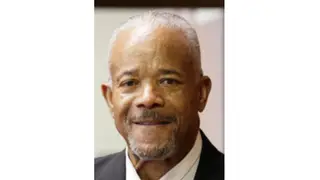 Former Detroit deputy mayor, civil rights advocate, attorney and judge Adam Shakoor has reportedly passed away at 74.
Shakoor, who represented Rosa Parks as a lawyer, was America's first-ever Muslim judge, according to civil rights groups. According to the Detroit Free Press, he died on Sunday at St. Mary's Hospital in Livonia, Michigan.
"He was totally committed to helping people and was a great family man," said Wayne County Treasurer and longtime friend Eric Sabree, who considered Shakoor a mentor, according to the newspaper. "He was a person who really strived for excellence in himself and all those he associated with. I relied on his counsel and advice."
Growing up in northeast Detroit, Shakoor was born in 1947 as Adam Caddell. Shakoor earned his bachelor's, master's and law degrees from Wayne State University. While in school, Shakoor converted to Islam, which prompted his name change.
During the civil rights movements of the 1960s and 70s, Shakoor was an activist for social change and stood up for the civil rights of others. He then became an attorney and was appointed judge of the Common Pleas Court for Wayne County and served two terms as chief judge of 36th District Court in Detroit.
Shakoor served as the personal attorney for civil rights icon Rosa Parks from 1995 until her passing in 2005.
"We mourn the great loss of Judge Shakoor, who was a mentor and an inspiration to Michigan Muslims and the civil rights community," said CAIR-MI Executive Director Dawud Walid, according to the Free Press. "Judge Shakoor was not only a leader in metro Detroit for African Americans and Muslims of varying ethnicities pertaining to civil rights but was also a shining example of moral excellence."