See Which Pop Singer Has Caught the Weeknd's Eye
A new development in the singer's dating life.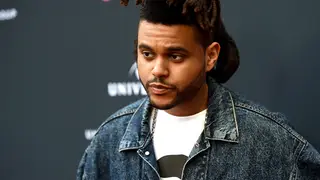 It appears as though the Weeknd is kicking off 2017 with a possible new romance!
According to a source close to the pair, their possible relationship is "new and nothing serious."
However, an onlooker who spotted the Weeknd and Gomez shared a bit of a different story, saying, "They acted like a couple. They ordered pasta and shared the food. She seemed very into him — she was smiling a lot. They left holding hands."
The Weeknd previously split from model Bella Hadid back in November 2016 after a year and a half together, while Gomez herself has held a very public on-agai​n,​ off-again relationship with ​​Justin Bieber.
This​ ​particular outing marks their first public appearance together as possibly ​an item and more than just friends/fellow hit-makers.
Take a look at some snaps of the Weeknd enjoying the company of Selena Gomez in the post below.