Commentary: Why Police Brutality Isn't Just a Black Boy's Problem
#AssaultatSpringValleyHigh confirms that Black girls are vulnerable, too.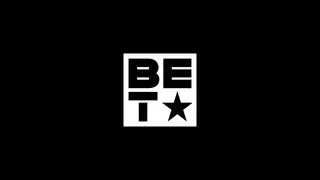 Last night I had a really hard time watching the video of Officer Ben Fields, 34, violently dragging a young African-American female student from her Spring Valley High School math class. To say it was overwhelming is an understatement. Granted, not as overwhelming as what the young woman went through.
I can't — and don't want to — imagine how terrified she was while she was dragged, beaten, knocked over, choked and handcuffed in front of her classmates and African-American male teacher, who, being the only other adult in the room, NEVER bothered to step in. However, he did make sure he stepped out of the way so he didn't get tangled into the assault. Talk about self-care.
Depending on who you ask, that part of the story isn't clear, The Root reported. Some claim she was quiet and wasn't doing anything wrong. Some say she had her cell phone out and wouldn't hand it over to the teacher and some say she was talking loudly. Meanwhile, one classmate, Niya Kenney, 18, who was also arrested for stepping in and trying to help, told the press that the student was asked to leave for not participating in class — which I didn't know was enough to get sent out of a class, but I digress. Either way, Fields, who also works in the school, was called in.

I can hear the Team Don Lemon folks now. "Well, had she just left like she was told, this wouldn't have happened." Maybe not, but let me be clear: students have their phones out all the time and are loud and talk and are disruptive. I know there were definitely times that I was out-of-pocket in high school, and hell, even in college, but since when is this type of excessive violence necessary or even acceptable?
Instead of Fields, who has a history of force and abuse of students of color, putting his hands around her throat, why couldn't he have used good old fashion communication or the de-escalation techniques he was most likely taught? Why does violence have to always be the first reaction to "tame" Black bodies?
I guess we all know that answer to that. Whether it was beatings on the plantation, lynching, raping or police brutality, violence has been white supremacy's tool to teach us who is boss and dehumanize. It's clear how little things have changed in all this time, especially in the state of South Carolina.
And while we can't know for sure, I'm pretty confident that had this student been a white girl, this isn't how it would have gone down. And we have the data to prove it. According to recent data from the U.S. Department of Education, African-American girls have steep disparities around punishment in school systems that have "zero tolerance" policies for them and their behavior. Our girls are six times more likely than white female students to be suspended, even when the behavior is similar, and have higher expulsion rates as well. Another recent report, Black Girls Matter: Pushed Out, Overpoliced and Underprotected, looked at New York City and Boston and saw that in these cities, the rates of harsher discipline were 10 to 11 times higher for Black females.
It's important to point out that this type of racial bias has lasting consequences on the lives of young Black girls and women from disadvantaged backgrounds, from not feeling safe in schools and higher rates of truancy to dropping out, which we know can lead to higher poverty and incarceration rates. So, yeah, contrary to popular belief, this widely talked about school-to-prison pipeline isn't just a Black male thing, and neither is police brutality.

And while Fields has been put on administrative leave, "nice" folks like U.S. presidential hopeful Hillary Clinton have spoken out and an official investigation has been launched, I'll admit that none of that makes me feel any better. Because when will this nonsense actually stop? We can't be defiant as girls or make mistakes or laugh on a train or ask for help when our car breaks down or even go to a pool party because the lens that we're constantly viewed through doesn't see Black women and girls as human, worthy or valuable.

It's hard to feel hopeful when that reality is constantly hovering over you. You can sign Color of Change's "Fire Police Officer Ben Fields" petition here.

The opinions expressed here do not necessarily reflect those of BET Networks.



BET.com always gives you the latest fashion and beauty trends, tips and news. We are committed to bringing you the best of Black lifestyle and celebrity culture.
(Photo: Tony Robinson Jr.)