Black Men Are Now Wearing Shower Caps Made Specially For Beards
#BeardGang is taking a beauty commitment to the next level.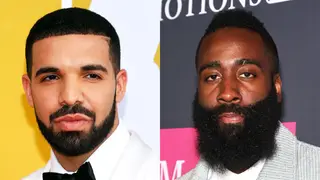 Gentlemen, this post is for you. As we enter Movember (a.k.a. No-Shave November) it's no longer an option to neglect your beard — guys like Drake and James Harden certainly don't!
However, a few brave souls have taken self-care to new limits. It's not a bird, it's not a plane, it's a #BeardCap — which yes, looks vaguely similar to a shower cap.  
We get that the #BeardGang is very committed to the upkeep of their facial hair (remember the "beard blowouts?), so we aren't shocked about this new trend. But we didn't know it would go this far either! See for yourself below:
As of now, the #BeardCap is not available at stores nor do we know if this is just a shower cap over the beard. We'll leave that debate up for the internet. Y'all are petty anyways!
According to AskMen.com, "Beard conditioners are similar to the conditioners you use for the hair on your head. They incorporate both vitamins and other natural moisturizers to make the hair soft and manageable. Oils, on the other hand, leave a top coat on the hair to impart shine and a more managed look."
Need a little assistance? Here are some products that hairstylists suggest you use with your "new" DIY beard cap.
As tempting as it might be to use good ol' regular conditioner, don't play yourself. There is definitely a difference. Don't cheat yourself, treat yourself! 
Ladies, what if you walk into your bathroom and see your man wearing your shower cap as a beard cap? Let us know your reactions in the comments below.