CBCF Forum Takes Aim at Gun Violence
Leaders urge Blacks to be more proactive in their response to gun violence in their communities at a forum hosted by the Congressional Black Caucus Foundation.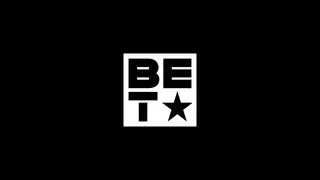 The Washington Navy Yard shootings that ended in the deaths of 13 people, including the gunman, has propelled gun violence to the head of the news queue. In urban communities around the nation, there are daily reminders.
"Addressing Violence in Our Respective Communities" was the theme of a Congressional Black Caucus Foundation forum hosted by Reps. Barbara Lee (California), Robin Kelly (Illinois) and Frederica Wilson (Florida) Thursday morning.
Panelist Diane Latiker, founder of the program Kids off the Block, which helps at-risk youth, urged people to muster up the outrage they need to take the action necessary to reduce gun violence.
"I had to learn myself to be more proactive than reactive. We need to become outraged to the point where we act, we do, because we see and we know our communities and what's going on in them. We know about Pookie on the corner [perpetrating violence], but when we choose to say "Oh, that's bad," and don't do anything about it, then we become responsible," she said.
National Urban League president Marc Morial said there's no simple solution, but agreed that African-Americans must work with each other and join forces with local law enforcement and lawmakers.
"There's no simple solution. We need gun safety legislation, investment in young people and children. We need to embrace new strategies like restorative justice. We have to recognize that this is a problem we must solve," he said. "An unacceptable number of people are losing their lives to gun violence in this nation. A nation that promotes peace and is the citadel of democracy cannot stand to have tens of thousands of its citizens die from gun violence each year."
It was frequently noted how democracy does always serve Black communities well and how law enforcement officers are often viewed as either saviors or antagonists. Patricia Rosier, president of the National Bar Association, said that if African-Americans want things to change in their communities, particularly when it comes to local issues like stand your ground laws, it's their duty to speak up and act.
"When we have tragedies in our community, we have not cried out, we do not speak out, we do not call," she said. "We may talk, we may march, but no one is jamming the phones at Congress, or state legislature switchboards. We don't complain enough. We complain among ourselves but not where it's really going to get noticed."
She said that people must call those in positions of power "ceaselessly" and complain about everything, which costs nothing but time.
"It's the squeaky wheel that gets the oil and we're not squeaking enough," Rosier said.
Rep. Kelly said that the most important takeaway from the event is that action does indeed speak louder than words.
"We just can't keep talking about it," she told BET.com. "In addition, there are a lot of programs like Kids off the Block and NUL's restorative justice initiative that we need to know more about and take action."
BET National News - Keep up to date with breaking news stories from around the nation, including headlines from the hip hop and entertainment world. Click here to subscribe to our newsletter.
(Photo: Tom Pennington/Getty Images)