Kehlani Addresses Viral Confrontation With Hershel Walker's Son
The singer-songwriter shares her side of the story after being accosted by a right-wing influencer at a Starbucks drive-thru.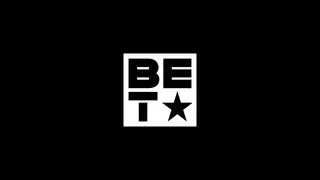 Singer-songwriter Kehlani rarely loses her cool under pressure regarding their music, so it is good to witness her doing the same with a troll such as Christian Walker.  
The Bay Area baddie was trending Wednesday, July 13, after being confronted by the right-wing influencer and 22-year-old son of GOP politician and former NFL player Herschel Walker at a Starbucks drive-thru.  A portion of the now-viral video was filmed and shared by Walker but only told one side of the story.  The clip begins with Christian shouting at Kehlani from his car after he allegedly heard the artist call him an "a**hole" to the baristas.
"Everyone's entitled to an opinion — you're so rude, or you wouldn't be telling barista workers that I'm an a–hole," he said before approaching her car window. "Get your drink and go away. I can have an opinion like everybody else. Why are you entitled to an opinion and not me … You're the a–hole. Get your drink and go."  
The blue water road artist remained calm, even admitting to warning the Starbucks workers about Christian's behavior.  
She would shed more light on the situation via her own social media page, claiming they saw Walker "visibly losing his s**t" in the car behind them. Kehlani said Christian was verbally complaining and agitated about the number of Pride flags on display inside the Starbucks and proceeded to "harass" an employee through the drive-thru speaker.  
"I wasn't gonna address it, but I think we should tell the truth," Kehlani began. "… I go to this Starbucks often, and I also know and can visibly see that everybody that works there is of color, and many of them — can't assume these things — but seem queer to me."
Kehlani claims Christian didn't start recording until after he began yelling at her. The singer accused the influencer of referring to them as a "bitch" who was holding up the line. Kehlani said they were on the phone with a therapist at the time and were coincidently discussing the issue of misplaced anger.
"I'm going, 'I know what you wanna do. You wanna get a reaction out of me so you can go viral," Kehlani said. "'and you can post this as some kind of take on people with my political stance, or assumed political stance."  
Christian responded to the altercation on Instagram and called the blue water road artist "a typical leftist."