Penny Proud Becomes Fifth Transgender Woman of Color Murdered in US in 2015
BreakOUT!, a local LGBT youth of color activist group, released a statement on Proud's death and condemned the misgendering of the victim in news reports.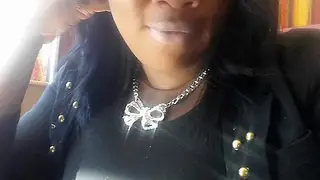 (Photo: Penny Proud via Facebook)
Members of a New Orleans LGBT advocate group were in the middle of writing #BlackTransLivesMatter, a press release about the recent killings of four trans women of color in the U.S., when they learned of yet another murder.
This time, the death hit closer to home for BreakOUT!.
New Orleans resident Penny Proud, a 21-year-old Black trans woman, was fatally shot several times at 1:30 am in Treme on Tuesday, according to NOLA.com. Proud's death marks the fifth slaying of a trans woman of color in 2015 and confirms an ongoing trend of anti-trans violence, Advocate.com reports. 
Additional details of the shooting have yet to be released, but police are reportedly investigating the matter. 
BreakOUT! ultimately released its statement, titled "In Life and In Death, We Are All Survivors, #BlackTransLivesMatter." The group urged the importance of affirming the value of Black transgender lives while also condemning news reporters and outlets for incorrectly identifying Proud and others within the community.
"Transgender women are often misgendered in news reports and their stories are often riddled with patronization and condescending opinions from reporters," read the statement. "We are calling on the media to respect all transgender people and their families by using the correct pronouns and names for transgender victims and use current photographs to allow our community to maintain dignity both in life and in death."
A candlelight vigil was reportedly held for Proud on Tuesday evening at the site of her death.
Within the first five weeks of 2015, the following Black and Latina trans women of color were also killed in the U.S.: Yazmin Vash Payne, 33, of Los Angeles; Ty Underwood, 24, of North Tyler, Texas; Lamia Beard, 30, of Norfolk, Va.; and Taja DeJesus, 36, of San Francisco.
Proud's death was initially reported as the sixth murder, after the death of Lamar Edwards, 20, in Louisville, Ky. But a close friend of Edward's allegedly confirmed that he identified as a gay man and likely participated in drag, according to Advocate.com.
"These deaths had little to no mainstream media attention," BreakOUT! stated. "The silence and lack of action from media on behalf of the Black transgender community sends a strong message that Black Trans Lives, in fact, do not matter."
A hate violence report released by The National Coalition of Anti-Violence Programs (NCAVP) shows that, of the 18 victims killed in documented anti-LGBTQ homicides in 2013, more than two-thirds (67%) were transgender women of color. The organization also claims to have responded to the deaths of twelve transgender women of color in 2014.
"2015 has begun in absolute tragedy, with the loss of four black transgender women and one Latina transgender woman," said Chai Jindasurat, Co-Director of Community Organizing and Public Advocacy at NCAVP. "We all must take immediate action by supporting the leadership of transgender women of color, public awareness and respect campaigns, speaking out against this violence, and protecting transgender people from harassment and discrimination. This is an epidemic and an outrage, and we all have to commit as a nation to ending this violence."

BET National News - Keep up to date with breaking news stories from around the nation, including headlines from the hip hop and entertainment world. Click here to subscribe to our newsletter.