2 Chainz Arrested for Drug Possession at LAX
TSA discovered weed and Promethazine in his checked luggage.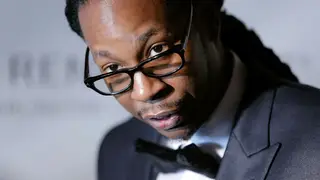 Seems like 2 Chainz wanted to take home some of that "best smoke in the world" he got in San Francisco, but instead, according to TMZ, he was arrested for felony narcotics possession.
The "Rotation" rapper was waiting for takeoff on board an outbound flight at LAX when TSA officials discovered less than an ounce of marijuana and Promethazine (sometimes used to concoct sizzurp) in his checked luggage.
This morning, 2 Chainz tweeted, "Nobody took Anything from me, i didn't get shot, I'm not in jail, Don't know wut else to tell ya. Sorry if I disappointed anyone, maybe next time"
Earlier this week (Jun. 10), news circulated that the G.O.O.D. Music rapper and his entourage were targets in an armed robbery.
He took to Twitter after that incident as well (but before the arrest), and denied the claims that he was personally victimized. "we definitely got geeked up in San Fran , best smoke in the world. 2 blessed 2 stress"
2 Chainz was in Cali to perform at the KMEL Summer Jam this past Sunday (Jun. 9). When TMZ approached him outside of an L.A. police station yesterday, he offered a peace sign and a "September 10, go get that album."
BET.com is your #1 source for Black celebrity news, photos, exclusive videos and all the latest in the world of hip hop and R&B music.
  (Photo: Jemal Countess/Getty Images)