Plies Has A Black-On-Black Crime Argument That Might Blow Your Mind
The best one we've heard yet.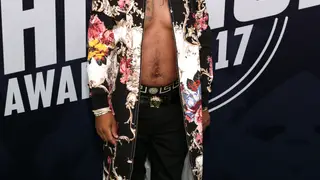 Pastor Plies' sermon from his front seat altar on Tuesday (April 3) unarguably became worth a listen when he gave his take on the hotly debated social issue of Black-on-Black crime.
But unlike most arguments around this issue used most commonly to debunk Black-led voices and movements such as Black Lives Matter, the "Rock" rapper has pretty wise rationale to explain his stance.
On a random note, he admits, Plies put out a PSA to all the Black men out there to stop murdering each other because it's only a weapon that law and court systems use to kill two Black men with one stone.  
"To all my brothers out there, listen man: we gotta stop killing each other," he says in the Instagram video. "The reason I say that is that's the only time the system gets to fool us like our life got some value. They get to get rid of two of us at one time."
Plies explains that the victim's life is already lost. But in order to deliver a double whammy, the system will only feign their concern for a Black man's life to do away with that of another: the murderer, who will inevitably be thrown behind bars.
"They don't give a damn about the person that died for real," he said. "Because anybody else can kill us, and they're gonna find a thousand reasons for why we should have died."
Plies further notes that the Black community shouldn't depend on "the system" to fix the issues we face, as it's the least (if any) of their concern. Considering that the laws were not written by Blacks, he adds, they're certainly not writen for Blacks either. The only way to put a stop to their scheme is to put a stop to our crimes against one another, he explains.  
"When we kill each other, the system play us every time," he concludes.
If that's not a sermon, we don't know what is.
Get the word on Black-on-Black crime from Pastor Plies below.