Everyone Wants To Know What George W. Bush Whispered To Barack Obama That Had Him Cracking Up During Bill Clinton's Speech
"Look how pleased W is with himself for making the cool kid laugh."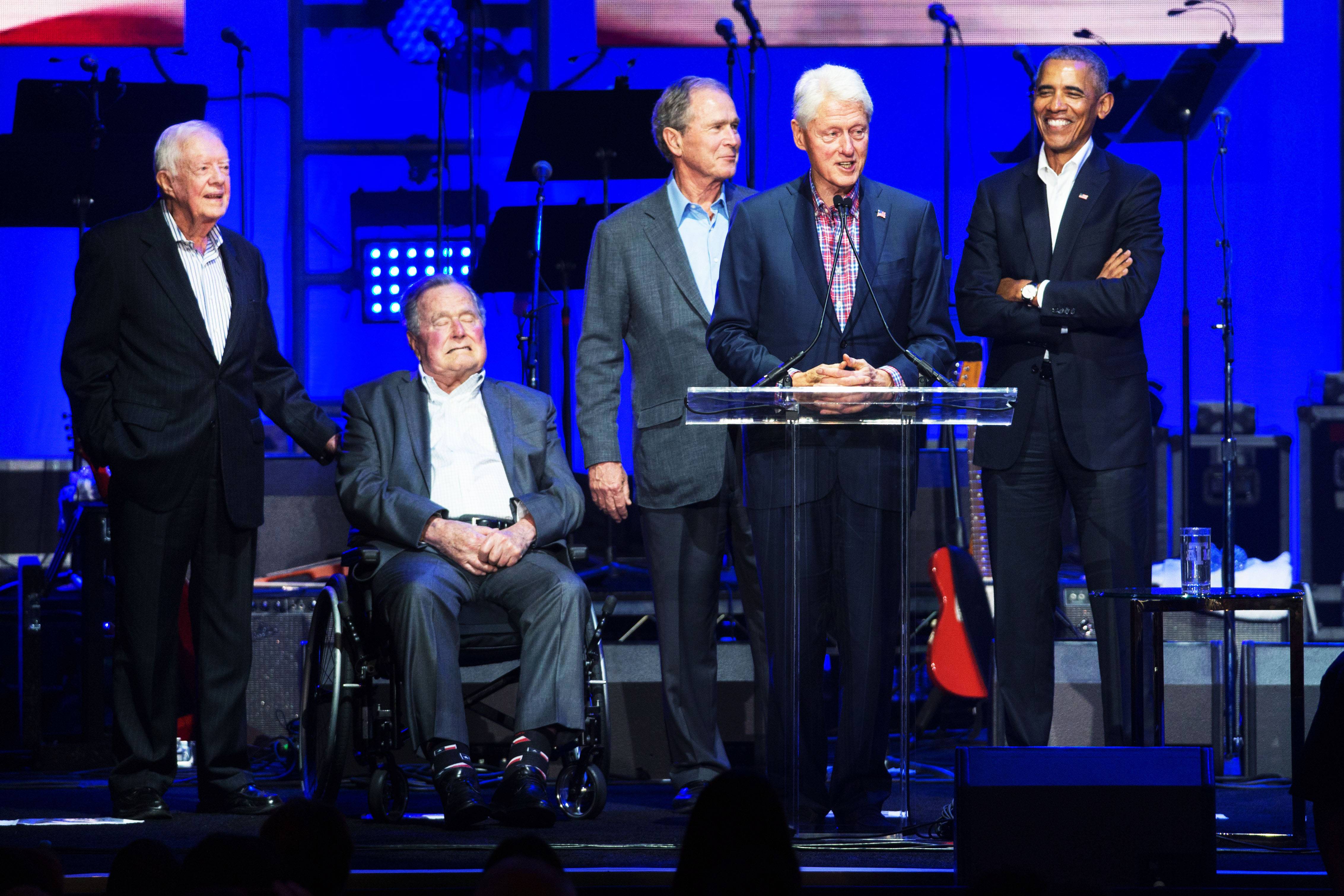 A clip of George W. Bush making Barack Obama chuckle while Bill Clinton spoke at a hurricane relief concert has everyone wondering what the former president said.
On Saturday night, Jimmy Carter, George H.W. Bush, Bill Clinton, George W. Bush and Barack Obama attended the"Deep From the Heart: The One America Appeal" event at Texas A&M University to raise money for victims of Hurricanes Harvey, Irma and Maria. 
While Clinton spoke, Bush leaned over to Obama and whispered something that made him laugh like a kid in class

Bush's comedic move turned many people who once opposed him into new fans

And many could not help but wonder, what the hell did he say?