FBI Opening Independent Investigation Into Breonna Taylor's Fatal Shooting
Louisville Police Chief Steve Conrad also announced his retirement in the wake of the officer-involved shooting.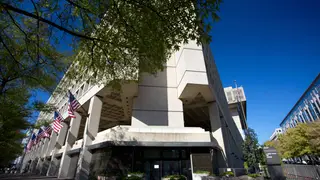 The FBI is launching its own investigation into the fatal police shooting of Breonna Taylor after mounting public criticism and demands for an independent inquiry.
"The FBI will collect all available facts and evidence and will ensure that the investigation is conducted in a fair, thorough and impartial manner," the FBI Louisville Field Office said via a statement. "As this is an ongoing investigation, we are not able to comment further at this time."
The bureau's actions will be further reaching and more expensive than what Mayor Greg Fischer had proposed when he agreed on Wednesday (May 20) to turn over the findings of the Louisville Police Department's Public Integrity Unit to state and federal officials.
FBI officials confirmed on Thursday that their investigation is "independent" from that of the Louisville police's.
The new probe came just before Louisville Metro Police Chief Steve Conrad announced he would retire at the end of June. Taylor's death allegedly at the hands of police is just the latest in a string of scandals surrounding his department during his tenure.
Breonna Taylor died on March 13 after police entered her home just before 1 a.m. EST. Taylor's name and address were listed on a search warrant, however no drugs were recovered at her apartment. She was shot-and-killed by officers at her residence during a no-knock search warrant. Since the shooting, "no-knock warrants," which allow police to enter a residence without announcing themselves or their purpose, must be signed off on by a judge and the police chief or his designee before police can serve them
The Courier Journal requested a copy of the investigative findings that were turned over by LMPD, but the agency denied the request on Thursday, citing that the investigation is still ongoing.
"Turning over the PIU investigation for the Breonna Taylor case is but one step in the investigation, which remains open and ongoing," a department spokeswoman said in an email. "Prematurely releasing records for an open and ongoing investigation in a public forum could result in prejudice to the potential witnesses and has the potential to adversely color a witness' recollection of the events."