Here's How Much Money Nick Cannon Walked Away From by Quitting 'America's Got Talent'
The entrepreneur was making serious bank.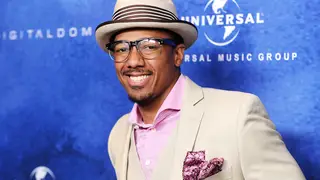 Nick Cannon's made it clear that he plans on saying goodbye to his hosting gig at America's Got Talent after NBC, the show's parent network, urged him to tone down his Blackness to appease white audiences.
Now it's been revealed just how much money he is walking away from and it proves that the actor/comedian's moral compass is pretty admirable.
Addressing the controversy, Cannon wrote in a statement, "I wish 'AGT' and NBC the best in its upcoming season but I can not see myself returning."
Now, reports reveal just how much the former host earned per season on the popular talent competition. According to theJasmineBRAND.com, the comedian made $4.5 milion per season and is walking away from that hefty salary after refusing to compromise his brand.
Recently, he also shared a few tweets addressing the drama. Take a look:
See what else Nick Cannon has been up to in the BET Breaks video above.
See the loads of support Cannon received on Twitter below: