NBA Bans Donald Sterling for Life
League commissioner Adam Silver slaps lifetime ban on Los Angeles Clippers owner, fines him max $2.5 million and urges owners to help force sale of team.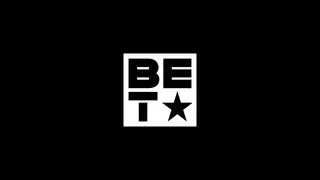 Donald Sterling has been banned for life from the NBA.
NBA commissioner Adam Silver announced a lifetime ban on the Los Angeles Clippers owner after a league investigation deemed that it was indeed Sterling on a racist telephone recording which was released on the Internet this past weekend. Silver also announced that the league is fining Sterling $2.5 million, and he urged the NBA owners' board of governors to exercise their authority in a three-fourths vote, which would force Sterling to sell the team.
"The central findings of the investigation are that the man whose voice is on the recordings...is Mr. Sterling and that the hateful feelings are those of Mr. Sterling," Silver said during a New York City press conference packed with media and die-hard New York Knicks fan Spike Lee on Tuesday. "I am banning Donald Sterling for life from Clippers organization. I am fining Mr. Sterling $2.5 million, the maximum allowed under the NBA constitution.
"As for Mr. Sterling's ownership interest in the Clippers," Silver added, "I will urge the board of governors to force a sale of the team and will do everything in my power to ensure that happens." Silver added that the owners have the authority, subject to a three-fourths vote, to remove Sterling as an owner.
Silver's ruling on behalf of the NBA set off a deluge of positive response via social-media outlets for the new commissioner and his decisive decision from the heavyweight likes of LeBron James, Magic Johnson and Dallas Mavericks owner Mark Cuban.
The National Urban League, National Action Network, the National Coalition on Black Civic Participation and the Black Women's Roundtable also combined to release this joint statement on the NBA's lifetime ban of Donald Sterling.
"We applaud NBA Commissioner Adam Silver's strong and uncompromising stance in taking action against Los Angeles Clippers owner Donald Sterling for the bigotry clearly displayed in the released audio recording. Yesterday, the National Urban League issued a statement calling for a lifetime ban from the NBA on Sterling — and today, Commissioner Silver sent a bold, courageous and resolute message that the views expressed by Sterling do not represent the National Basketball Association as an organization today or the kind of organization that it seeks to be in the future."
In a released recorded conversation with his then-girlfriend V. Stiviano, Sterling told her, "Don't bring Black people to [Clippers games]," among other egregious statements against African-Americans.
BET Sports News - Get the latest news and information about African-Americans in sports including weekly recaps, celebrity news and photos of your favorite Black athletes. Click here to subscribe to our newsletter. 
(Photos from Left: Patrick McDermott/Getty Images, Danny Moloshok/AP Photo)