Are There Enough Doctors for the Newly Insured?
Are there enough doctors for the newly insured?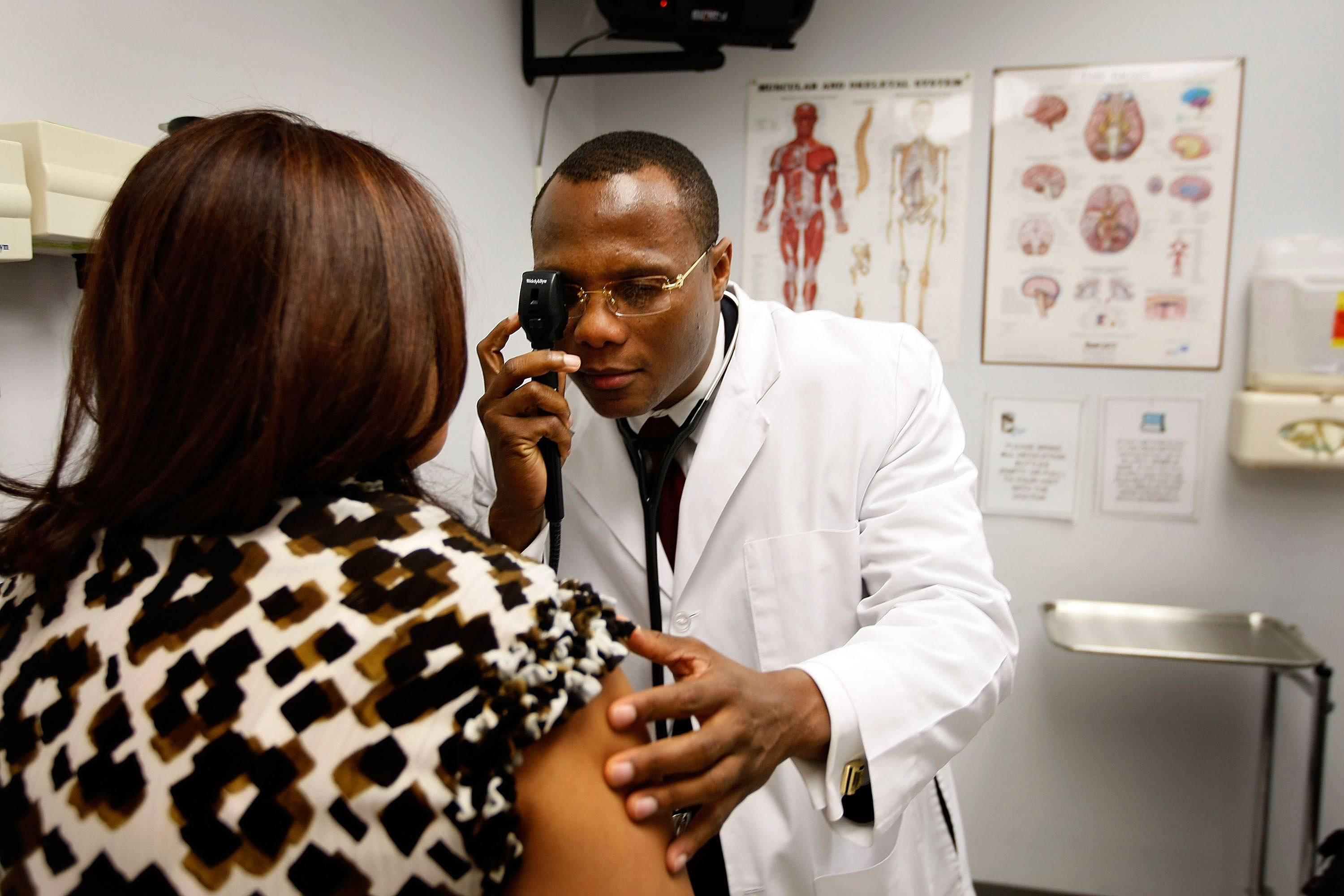 Signing up for health insurance on the new state and federal exchanges was supposed to be the easy part of the Affordable Care Act. The really dicey part, lots of health policy experts have always feared, will come on January 1.
That is when Americans who have enrolled in health insurance for the first time under the ACA are likely to discover that having coverage doesn't guarantee them easy access to a primary care doctor, dentist or mental health professional.
Some changes in the works, such as the use of new technologies and allowing mid-level medical providers to perform some functions usually reserved for doctors and dentists, should improve health care access in the long run. "In the meantime," said Linda Rosenberg, president of the National Council for Behavioral Health, "people are going to suffer."
According to the Health Resources and Services Administration, the federal agency charged with improving access to health care, nearly 20 percent of Americans live in areas with an insufficient number of primary care doctors. Sixteen percent live in areas with too few dentists and a whopping 30 percent are in areas that are short of mental health providers. Under federal guidelines, there should be no more than 3,500 people for each primary care provider; no more than 5,000 people for each dental provider; and no more than 30,000 people for each mental health provider.
According to the Association of American Medical Colleges (AAMC), unless something changes rapidly, there will be a shortage of 45,000 primary care doctors in the United States (as well as a shortfall of 46,000 specialists) by 2020.
BET Health News - We go beyond the music and entertainment world to bring you important medical information and health-related tips of special relevance to Blacks in the U.S. and around the world. Click here to subscribe to our newsletter. 
(Photo: Joe Raedle/Getty Images)