'RHOA' Star Shereé Whitfield's BF Tyrone Gilliams Files Cease And Desist Letter To Bravo
His lawyers claim the network has been using his name and likeness without his permission.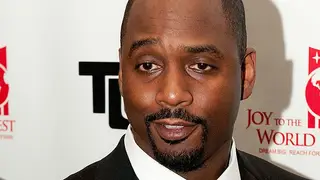 Real Housewives of Atlanta star Shereé Whitfield's boyfriend Tyrone Gilliams' legal team has reportedly filed a cease and desist letter to Bravo network. According to TMZ, Gilliams claims the show is using his name and likeness without his permission.
Gilliams' lawyer, Jason C. Berger fired off the letter on Monday (Nov. 22) to the TV network, the report says.
"Please be aware that at no time has Mr. Gilliams or his agents entered into an agreement with Productions or the Network, or otherwise granted permission to Productions, the Network, or any third party entity to use his name or likeness in connection with the Program," the letter reads. Furthermore, we are not aware that Productions or the Network made any inquiry or gesture to contact Mr. Gilliams' representatives to obtain such authorization."
The "flagrant violations" included but "are not limited to" four YouTube clips involving Gilliams. He claims the network has been profiting off him for years and including him as a recurring storyline without approval. If the network fails to cease, Gilliams and his legal team will move forward with more legal action. He wants the network to erase any trace of him from social media posts, RHOA footage and demands any advertising and marketing involving him be stopped.
It was just reported last week that  Shereé Whitfield and Gilliams aren't on speaking terms. Whitfield wanted to shoot a RHOA scene in Philly with Gilliams. However, given the terms and conditions of his house confinement, the regulations would've been violated and likely sent him back to prison.
Gilliams worried about the optics of the court system and hoped it wouldn't send him to prison, despite his good judgement to not shoot the scene.