Rah Digga: Hip Hop Needs to Happen in Schools
The Flipmode Squad alumna, the Jersey-based rapper speaks on building a curriculum, reuniting with Busta Rhymes and recording with Remy Ma, Nicki Minaj and Iggy Azalea.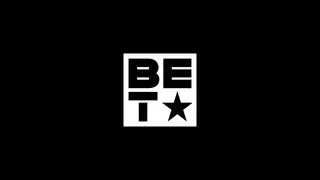 In Part I of BET.com's exclusive interview with Rah Digga, she spoke on those frenzy-stirring remarks aimed at Iggy Azalea, what she considers authentic hip hop, and the workshops and new EPs she has lined up. 
Read on for Part II, where Rah, considered one of the "most skilled" by the book How to Rap, discusses her thoughts on the state of female rappers, specifically, the likelihood of a Flipmode reunion, and even the possibility of cutting a record with Remy Ma, Nicki Minaj and Azalea.
BET.com: Last we were talking about the difference between hip hop culture and the music business, are there any mainstream artists that you listen to now, who you enjoy, or would want to work with?
Rah: Hmm. Artists that are out today… I love Drake. I love ScHoolboy Q… on the female side, I'm always praising Azealia Banks. I love Azealia Banks! I love Angel Haze. I never got the opportunity to work with Nas. I would love in this lifetime to get a joint with Nas.
Is there any chance that you would ever do a record with Iggy Azalea? Or Nicki Minaj… Remy Ma?
I mean, I would never say 'never.' I think me and Remy are very similar in terms of our street cadence. As far as Nicki and Iggy… musically, it would just have to make sense. ... We usually have to be friends before we do songs, like we've broken bread or we've had some kind of vibing session. I rarely do songs with people I don't know or never met before. Remy, I know. I've never met Nicki or Iggy personally, so I wouldn't just have my handlers call their handlers out-of-the-blue and say, 'Hey, you want to do a record?' We would have to gel organically first, and then if that opportunity presented itself… [shrugs]."
Speaking of female rappers, you're one of the most respected and there are a lot of female rappers on the underground doing their thing. Nitty Scott, Rapsody, Sharaya J — who's from Jersey, I don't know if you've ever heard of her, she works with Missy...
But we only see a few females at a time in the spotlight. Why do you think female rappers don't get mainstream attention like male rappers?
In the case of female MCs, the reason why you're not seeing so many of them in the mainstream is because when you're talking mainstream, you're talking music business. And those business minds are thinking to themselves, 'Is this product going to sell? Is it sexy enough to sell? Do people really want to hear what chicks are saying in rap, or do we just want to look at them?' So, I think that has a lot to do with why the music business will shun certain types of female artists. But the hip hop community, we'll love them and we'll carry the torch for them and with them.
Now, of course, you're from Newark. What's your relationship like with other veteran artists who are Jersey-based like Queen Latifah and Lauryn Hill?
I have more of a solid relationship, I would say, with a lot of the newer artists just because I'm really here in the community. Lauryn is a little elusive. I mean, she's here, she's there, she's everywhere. Latifah is based out in California now. Like these are two women that I've know for over 20 years. Flavor Unit was actually one of the first hip hop crews that I was down with. And even the same can be said about the Fugees. But I just feel like now that we're older, we've just grown apart. Everybody is in their own direction. But when I'm here [in Jersey], I'm dealing with a lot of the newer, younger artists coming up.
As far as The Flipmode Squad, you guys parted ways years ago, too, on friendly terms. So is there any way that we could get another Rah Digga-Flipmode collabo? Or another Rah Digga-Busta Rhymes collab in the future?
I definitely wouldn't rule out a Busta-Rah Digga collabo because he's still my brother at the end of the day. We're not in each other's faces like that, we're not working together like that, but we are still friends. So I wouldn't rule that out. That would probably happen before an actual Flipmode reunion or anything like that because I think that everybody just, again, everybody has grown apart. We tried it, well I ain't gonna say, 'we tried it' — we did it. It worked for a certain amount of time, and then once it didn't work anymore everybody just kind of moved on.
Ok. Well, is there anything else you want to plug that you have going on?
Well, thank you to everybody that has supported me for so long and just know that Rah Digga is still making music. Rah Digga is here for the kids. Anybody who wants to help and contribute to the workshops, it's definitely needed because I'm pushing for a nationwide hip hop curriculum, but I had to start somewhere first. So I'm starting in my hometown, and hopefully it could go citywide, then statewide, then hopefully nationwide.
And there are a lot of different community leaders doing the same thing, so I'm hoping that at some point we'll all join forces and really push this because hip hop is raising our children. So it needs to happen in schools. Like hip hop has civil rights leaders, hip hop has poets, hip hop has activists... there are so many things within hip hop that are crucial to our children's upbringing, so I would hope that this is something that the world will take seriously and really want to make it a curriculum. That's my main driving force in life right now. Music is just innate [laughs]. That's just something that's never going to go away. So, in the midst of this and that, I'm always going to drop a song here and there. And eventually, you will get a full-length album.
BET.com is your #1 source for Black celebrity news, photos, exclusive videos and all the latest in the world of hip hop and R&B music.