Weezy's World: A Birthday Playlist for Lil Wayne's Birthday
The rapper is celebrating his 41st birthday.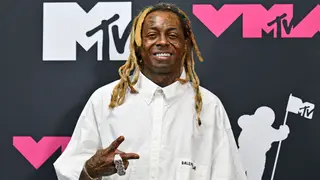 Today, we celebrate the 41st birthday of Lil Wayne, a rapper whose lyrical prowess and influence have shaped hip-hop for over two decades. From the streets of New Orleans to sold-out arenas worldwide, Wayne's journey has been nothing short of extraordinary. So, as we embark on this musical journey through his life, let's pay tribute to the man who gave us unforgettable verses, infectious hooks, and a soundtrack to our life stories. 
Here is an essential Lil Wayne playlist for 41.
"Go D.J." (2004)

"A Milli" (2008)

"Lollipop" (2008)

"6 Foot 7 Foot" (2010)

"Love Me" (2013)

"Believe Me" (2014)

"Mona Lisa" (2018)

"Life of Mr. Carter" (2020)

"Lose" (2021)

"Main One" (2023)