Coming Home to Liberia: Emmet Dennis
After serving in administrative and academic positions at Rutgers University, Emmet Dennis returned to his native Liberia and is president of the University of Liberia.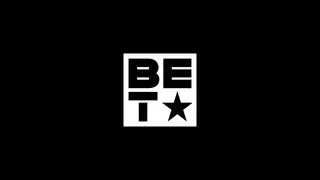 During the period of political unrest and the bloody, 14-year civil war that rocked Liberia, many Liberians left their country. Many moved to the United States, Europe or neighboring countries in West Africa. However, after the country's political climate stabilized following the election of President Ellen Johnson Sirleaf in 2005, they returned to their native country. Many said they had longed for years to return, others contend that moving back was snap decision. But they all speak of the fertile opportunity that exists in business in Liberia and the warmth of the people in their country as factors in deciding to return. In the final installment of the series on going back home, BET.com reporter Jonathan P. Hicks talked to Emmet Dennis about his return.

Emmet Dennis contends that he was comfortably perched as a full professor of cellular biology and neuroscience as well as vice president for student affairs at Rutgers University in New Jersey. But he got a call asking him to accept an appointment as a member of the board of trustees at the University of Liberia. Accepting that appointment would change the direction of his life.

He took a sabbatical from Rutgers, he said, merely to test the waters. And in 2007, he returned to Liberia, the country of his upbringing. In addition to being on the board, he served as a technical advisor to the country's ministry of education and ministry of health.

But before long, he was on the short list of candidates to serve as the president of the University of Liberia. Ultimately, Liberia's President Ellen Johnson Sirleaf tapped him for the job. He found himself back in the country that he left in 1980, after the bloody coup that left the country's President William Tolbert killed by rebel forces.

Being president of the oldest degree granting university in West Africa has been, he said, "extremely challenging, very difficult, but deeply gratifying. To be honest, I would not have changed it for anything."

The biggest challenge for the 72-year-old president was restoring and building an institution that, like everything here, was devastated by the civil war that decimated this country. Academic standards had fallen, the school's very infrastructure was left in disarray, the faculty was demoralized and the students agitated. But in Dennis's time there, the university has a brand new $21 million campus — built by the Chinese government — in Fendall, about 20 miles from the main campus in Monrovia. Academic standards at the school have risen and the school has made steady gains in attracting some high-profile department heads.

"For me, the most gratifying aspect of being here is to see various things turn around relatively quickly," said Dennis, who moved to the United States when he was 40. "Of course there is a seemingly unending list of things that need to be turned around. But it's the little things that improve that bring me such satisfaction. Believe it or not, the other thing that gratifies me is the confidence the government has shown in me and the confidence that other institutions — colleges in the United States, for example, say they have in me. That makes it worthwhile."

Previously in this series:
Part One: Coming Home: Barkue Tubman
Part Two: Coming Home: Musa Shannon
Part Three: Coming Home: Mary Broh
Part Four: Coming Home: Hesta Baker Pearson
Part Five: Coming Home: Karton Zawolo
Part Six: Coming Home: Charles Dorme Cooper and Shara Itoka Cooper
BET Global News - Your source for Black news from around the world, including international politics, health and human rights, the latest celebrity news and more. Click here to subscribe to our newsletter. 
(Photo: Jonathan P. Hicks/BET)