Charlamagne Wishes He 'Could Have Edited' The Lil Duval Interview About Transgender Women
He also speaks a mouthful about Tomi Lahren.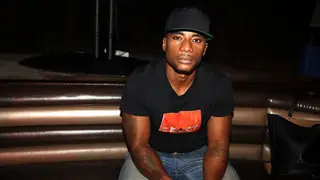 Hate him or love him, radio personality Charlamagne Tha God has no problem owning up to his faults. Case in point, his controversial Breakfast Club interview with comedian Lil Duval.
During an interview with TheGrio.com, Charlamagne reflected on the outcome of the interview. "I wish I would have edited the conversation we had with Lil Duval about the transgender community. In hindsight, it wasn't productive. I don't mind have an uncomfortable conversation if those uncomfortable conversations can lead to a bigger dialogue and help us get to a better understanding of whatever it is we are discussing. But in that case, it wasn't beneficial to anybody," he said.

Looking back at how the narrative could've been shifted, Charlamagne continued, "It could have been a healthy dialogue about disclosure. Should someone disclose what they were born as. That probably could have been, maybe a healthy conversation. But other than that, it was just pointless. Maybe because Duval is my friend and I know him and I know that he didn't mean that with malicious intent, maybe I didn't take it as serious as I should have."
Owning up to his lack of knowledge, he added, "It's a lot of information I didn't know. At the time, I think it was 14 transgender people were killed this year. I didn't know that… If I knew more about that community of if I was a member of that community, I definitely would've pushed back harder."
He didn't stop there. Charlamagne tackled his infamous comments about Black women in comparison to Tomi Lahren. "I learned that every conversation shouldn't be had via social media. I just think it was a bad time to have that conversation. When I posted that on social media, I was really coming from a genuine place. Because in my mind, I'm sitting here thinking, 'I watch us on social media all the time and we make Scandal trend every week and How To Get Away With Murder and Insecure. Whenever Black women and women of color get together, they get us out the paint. They can bring anybody down via social media. So I'm like why can't we lift our people up."
Going further he added, "I was speaking strictly about infrastructure. I don't want any of my sisters to be like Tomi Lahren. You all are smarter, sharper, more articulate, brilliant so why would I want y'all to be like her? I was simply talking infrastructure. I would never take back that tweet because it started a productive dialogue and that's the night I met Angela Rye. That's family. That's just one of those people I just wish I knew my whole life. For me [and] my wife, that's our sister. She's absolutely [an example]. I got two Black daughters."
Click here to check out Charlamagne Tha God's interview in its entirety.
See more celebrity news with BET Breaks, above.