Pharrell Williams Covers GQ Magazine
"Happy" singer talks being sensitive, working with Big Sean, and what he didn't like about T.I.'s Paperwork.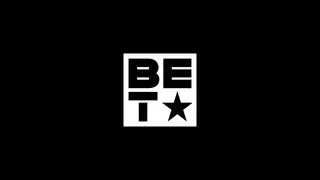 (Photo: GQ Magazine, February 2015)
Pharrell Williams is casually dapper once again on the cover of GQ magazine for its February 2015 edition. Featuring 2014's "music makers," the issue spotlights a slew of artists, including Nas, Drake, Lil Wayne, Young Thug and Iggy Azalea, and sees the "Happy" singer touch on a few subjects that he's never addressed before.
As reflected in his latest LP G I R L, for example, Pharrell speaks on surrounding himself with women and getting in touch with his sensitive side. "I am a sensitive person, so I want to be with sensitive people," he said. "... Women have a way of expressing themselves that I can relate to more honestly."
And in a raw portion of the cover story, the 2015 Grammy-nominated singer spoke on his discontent over T.I.'s most recent record Paperwork, which he worked on. "They did that record hoping for radio play, and they got nothing out of it," he said. "Great, you got your No. 1 hip hop song. But what does that do for your sales?... Go ahead. Blend in. But we want to be that twinkle in the sky. And you might not be able to see that star now. But it's daytime. Wait till it gets dark."
From releasing his second solo album G I R L to working on Paperwork with Tip, Pharrell arguably made 2014 one of his most successful commercially. Though he's already done so much, he's far from finished. With bigger plans on the horizon, Pharrell also revealed that he and Big Sean worked on a huge record with some mean production. "Send [Big] Sean an email and tell him he's got a missile coming," he reportedly told an assistant before calling the rapper himself and saying, "It's not what we talked about, man. But it's haaaaard. It's like ghost-of-Shaka-Zulu hard!"
Pharrell last covered GQ back in April 2014. The February 2015 issue hits newsstands in New York and L.A. on Jan. 20 and will be out nationwide on Jan. 27. 
Click here to win a trip to the Super Bowl Gospel Celebration in Phoenix, plus four tickets to the Big Game. 
BET.com is your No. 1 source for Black celebrity news, photos, exclusive videos and all the latest in the world of hip hop and R&B music.
Click here to subscribe to our newsletter.