The 2020 Census Undercounted Black People, Latinos And Native Americans
Non-Hispanic white people were overly represented.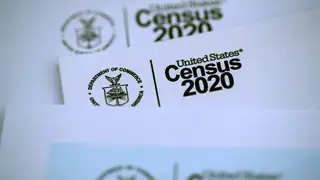 Black, Latino and Native American communities were severely undercounted in the 2020 U.S. Census.
According to Reuters, a March 10 report from the Census Bureau revealed for decades white people have been overcounted while people of color were undercounted and similar misreporting continued in 2020.
The bureau said the Latino population had an approximate net undercount of 5%, African-Americans greater than 3% and Native Americans and Native Alaskans on reservations by more than 5%. However, non-Hispanic white people and Asians were overcounted.
This data only covers national estimates, state-level analysis will be revealed later this summer.
In the census, which is taken every 10 years, information is drawn that helps to determine electoral and representative districts and also distributes billions in funds to various communities, which in turn supports critical areas like law enforcement, public health, education, infrastructure and more.
Kelly Percival, senior counsel at the Brennan Center for Justice in New York, told Reuters, "Overall, the numbers released today show that the 2020 census suffered from the same problems that previous censuses have. You can't have an accurate census without having an equitable census."
Robert Santos, the Census Bureau's director, claimed at a March 10  news conference that the overall data was "consistent with recent censuses" and could be relied upon for "many uses."
Without another race, the non-Hispanic white population decreased by 8.6 percent since 2010, according to the data released in August. Nonetheless, the white, non-Hispanic population is still the largest racial group in the United States, but that is followed by people who identified on their census forms as "some other" racial category, alone or in combination, representing 49.9 million -- a 129 percent increase. That surpasses the population identifying as Black or African American, which was at 46.9 million, which was still an increase over the 38.9 million reported in 2010, but now making up 14.2 percent of the total U.S. population when identifying as Black or African American alone or in combination. This Hispanic or Latino population, which includes people of any race, was at 62.1 million, increasing 23 percent from 2010.
The Census Bureau has not revealed how or if they will correct the misreporting.